Here is my ride to date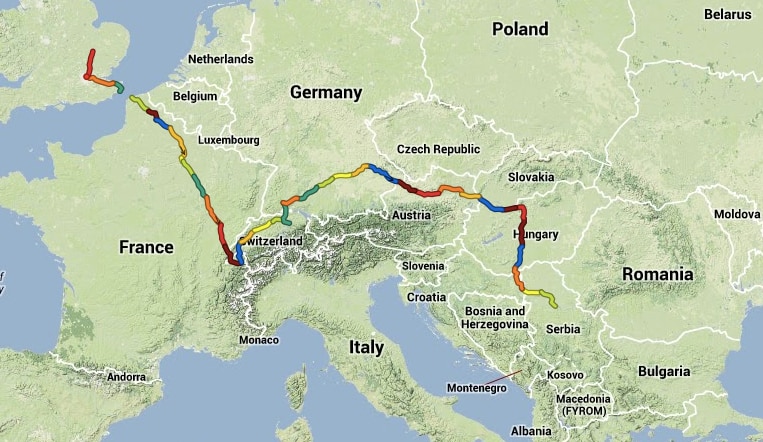 as compiled by the Garmin Etrex 20 & The Adze application: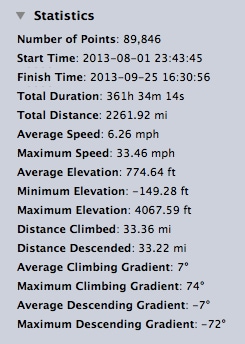 I left home 55 days ago  and have bike for 40 days. As you can see it wasn't a very direct route to the start of The Danube Bike Trail  which I'm now 65% completed in 18 days of biking plus a couple of rest days. Some statistics also from Adze. 89,846 GPS locations roughly 44 yards apart giving a distance biked of 2261 miles. I think the amount of climbing is a bit screwed up as it says I've climbed over 33 miles!
I'm now taking a couple of weeks break from the Danube, returning to Budapest & exploring Hungary with Sally.
After she goes home I think the next goal is getting to The Black Sea. Then I will have to work out the next phase.