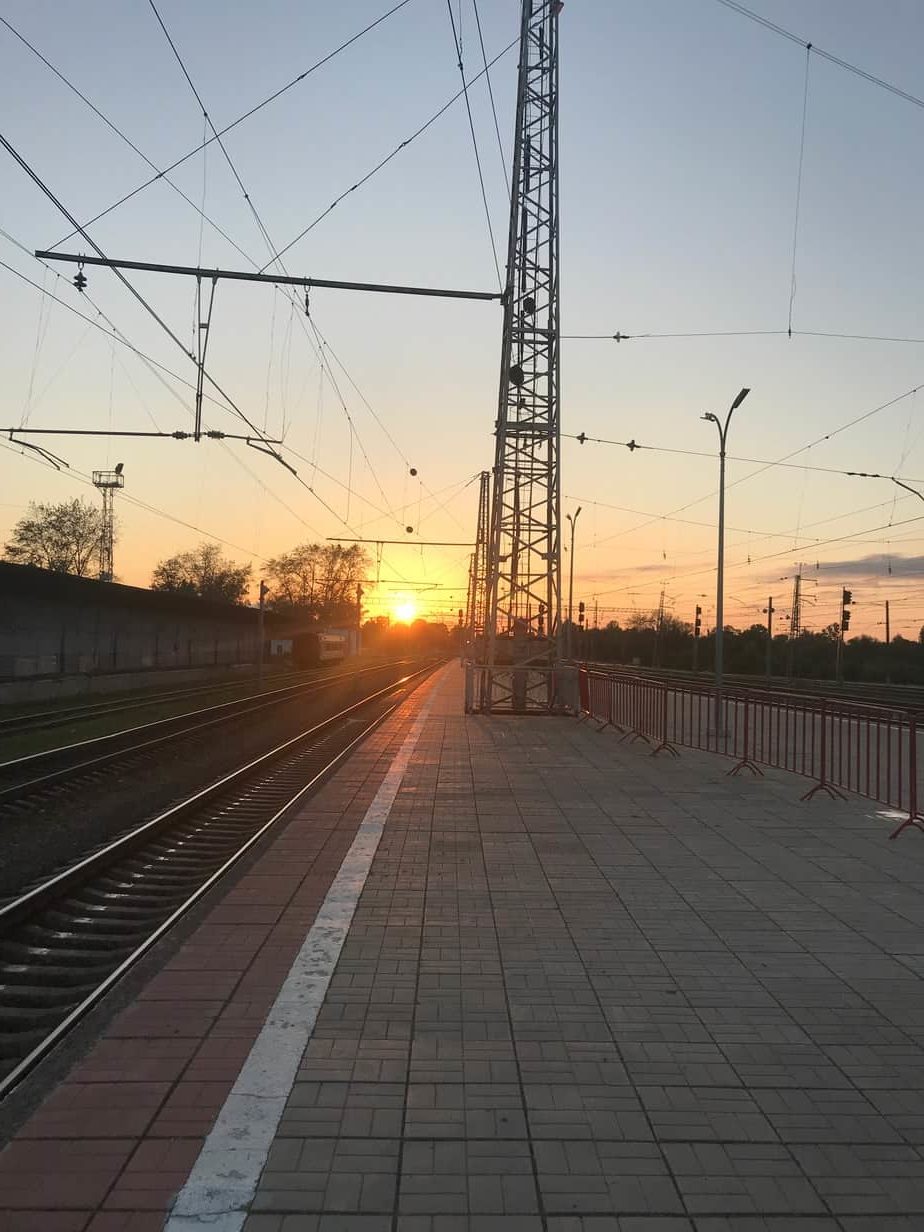 Sunday 29th July 2018
After the nights shenanigans I woke up feeling really ill which was a pity as the lake looked really inviting. However, I decided to leave Ostashkov and get back to big city life and all its niceties in Moscow.
Ostashkov is definitely up and coming and I'm sure the derelict properties will soon be worth a fortune with the huge lake ideal for all water sports and its location midway between Moscow & St. Petersburg. I found one of the recently renovated trendy cafes and managed to eat some porridge which later proved indigestible 🙁
I decided to leave the Schwinn behind at Ostashkov rail station as the gear change was finally broken plus the rear wheel & headset bearings were worn out , in its 4 years with me it's covered 11,100 miles on Strava plus loads more as my town bike at home so not bad value for £163. Also it now meant it was easier on the express trains as I couldn't face the slow train back to Moscow.
The train back to Bologoye was shown as an express but went the same speed as before! Except it was now a slow sleeper train with the old style sleeper compartments.
In Bologoye the staff recognised me and were obviously puzzled were the bike was and I why I was willing to pay the huge amount extra to use the Sapsan high speed train to Moscow!
I was beginning to stress out when no platform was shown for my train, I went to see my guardian angel alas she had been replaced by an old dragon 🙁 I managed to get the security guy to understand and he raced me through the security checkpont, the Sapsan has its own waiting room & security, I discovered then it was a race down the new platform around 1km the 20 coach train itself was 500 metres long! And of cause my coach was the final one! Thank goodness I wasn't lugging the bike along…
On board I was offered fine dining but alas all I could stomach was an ice cream & water.
The ride was very smooth comfortable & fast. In Moscow I had booked the Orange Hotel which wasn't as close to the terminal as they made out especially since it was on the fifth floor of an old apartment building! I felt wrecked & collapsed in bed.