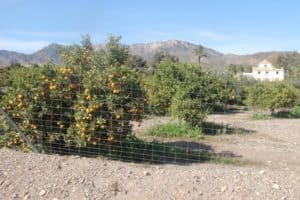 Yet another fantastic biking day, perfect weather sunshine and low twenties (apologies to all folks in the north). Lots of cycling groups out, but going the other way 🙂 not a single female in their midst. Cycling in Spain is obviously a very macho activity.
I really enjoyed yesterdays rest day in Archena spending oodles of time in the thermal pools trying to do stretching exercises and using the water jets to pound my aching leg muscles. Plus a lovely walk around Archena admiring property for sale at €39,000 and ultra cheap fast broadband.
Later whilst researching about the pain in my quadriceps an article  pointed me to YouTube and how to do a DIY bike fit. Instantly I discovered my saddle was way to forward 🙁 so I unbolted it and pulled it back a couple of inches. Leaving another inch to go another day.
I'm not sure if the saddle position has worked but the legs are certainly no worse today, although it was an easy  day Strava says 50.8 miles and 1,571 feet of ascent all at an OK 12.5mph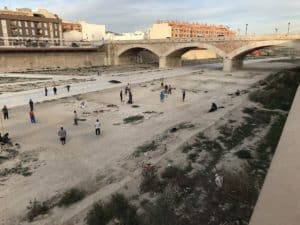 Arriving at the Hotel Felix at just after 2pm gave me lots of time to explore the ancient city climbing up all the way to the old castle now a Parador which fortunately I didn't book, otherwise I would have been cursing the steep hill 🙂 It's also interesting to see how the population is changing moving south, with large numbers of folks from North Africa here. The town itself is a bit run down with lots of properties in need of renovation. But it is surrounded by great scenery.
Really enjoying the ride it's just so relaxing especially with the numerous bars and cafes in all the villages and of cause warm weather 🙂