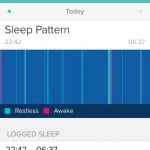 As you can see from my Fitbit sleep data I had a rubbish nights sleep 🙁 Could have been the guy bringing up his guts in the adjacent room, uncomfortable bed, road noise or just maybe that was meant to be. First thing when fully awake was to peer out of the window to discover yet more rain & low cloud. One day I'm sure  I WILL see sun crikey I'm only 17 degrees away from the Equator!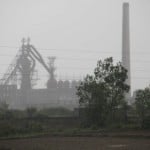 Next job was to try and find somewhere for breakfast, to no avail. Every place I went in they just looked at me weirdly. 🙁 So I munched on a few of my stash of bananas and kept going. Traffic was heavy with lots of container trucks, it's clearly industrial around here, especially when I saw a blast furnace and it's cowper stoves, many memories of my first job in 1962 and my City & Guilds in Ironmaking certificate 1st Class!
Just after Con Giang I sailed through a set of toll gates where the folks gave me a funny look, a few yards further on I discovered why – a tunnel that looked dangerously narrow with such huge trucks & no rear light. So I turned around and went up the pass In heavy rain & wind, good training for the mountains.in the next couple of weeks.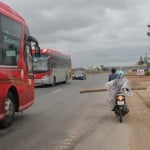 Once down I found a truckers cafe and with the aid of Google translate was able to order some food 🙂 amazing spread and all for less than £2.  Pounding on with a good tail wind & admiring the stupidity of someone carrying an 8 foot long pole on a moped,  I eventually reached the turn off  from Highway 1 and then followed the switchback road upto Phong Na and the Phong Na Homestay, an upmarket backpackers place (My room is 0ne million dong (£28) – the most expensive  in Vietnam yet), it's also my first English speaking place since the Halong Bay cruise.
I'm staying here two nights, as tomorrow I want to visit the worlds biggest cave & other attractions 🙂
Today's 51 mile ride is on below: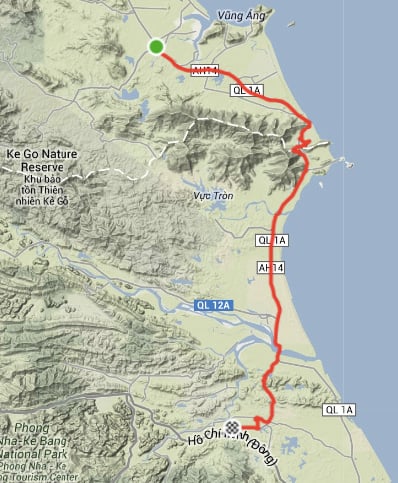 and the pics are here