506 miles to the end.
Boy, what weather! My head is till throbbing from my ears taking such a beating, at one point I had to hang onto the wooden post, it must have been a mini whirl wind,  Rain squalls kept me busy covering the camera. The worst was the hailstorm, no doubt unleashed by the Spooks at the GCHQ place I was looking at at the time near Coombe.
The terrain didn't help, like walking on a roller coaster as you can see from below.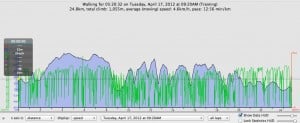 Unsurprisingly I didn't see a single walker all day nor for that matter where there any tea / ice cream places.
However, the views are superb and on a less windy, warmer day I can imagine it been very pleasant indeed.
The stats of the day are here and my Google+ pictures are here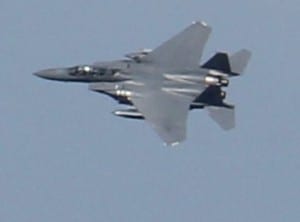 my favourite bird today is this boy racer who was chasing his mate out over The Atlantic at very low altitude.
My Evertrail is up as well, although due to the Gmail glitch earlier today (and maybe me resetting the password after it) means I can't get Everytrail to grab the photos from Picasa.
The South West Coast Path – Hartland Quay to Bude at EveryTrail