Finally 12 days after returning home from my Camino Invierno walk I've found a method of displaying all the sections where we walked on a zoomable embedded map 🙂 and amazingly also clearly showing all the bits we missed either intentionally or by error 🙁
The solution I found was to use the -umaps website which I found from this handy table on the OSM web wiki pretty straightforward to use as well.
&
Pretty impressive use of Open Street Map 🙂
The spreadsheet I created whilst away shows I walked about ⅔ of the route or about 90 miles in 7 walking days with over 10,000 feet of climbing, all very pleasant on very quiet tracks and roads so it makes a good alternative to the very busy Camino Francais, apart from the lack of accommodation on the route.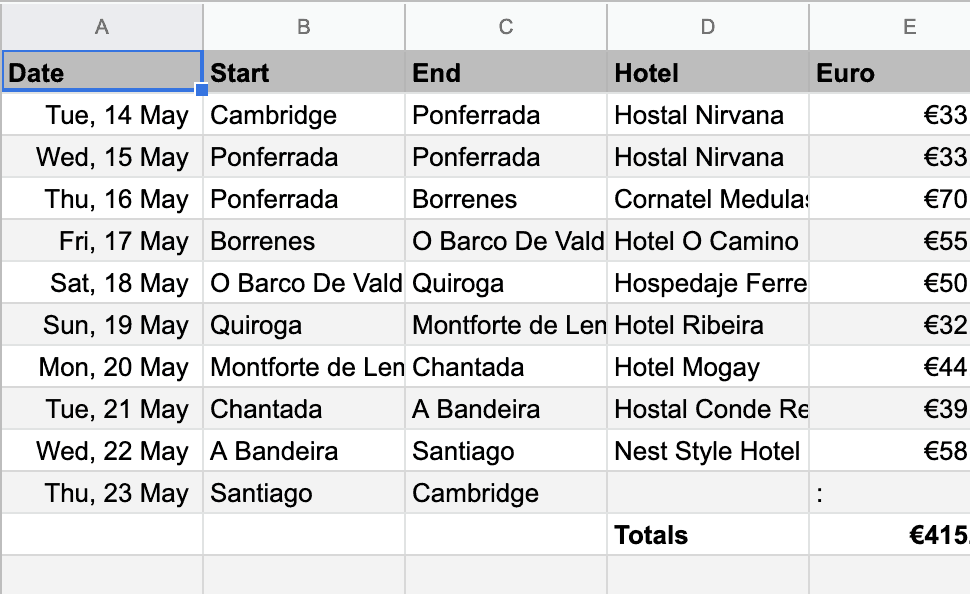 Use the spreadsheet to find all the relevant blog posts, Strava route details & my Flickr photos
Many thanks to Colin for the invite and organisational skills plus many thanks to German Geoff for staying with us even with his Achilles injury and supporting us with Colin's car, certainly made it a lot easier!