Monday 3rd April 2017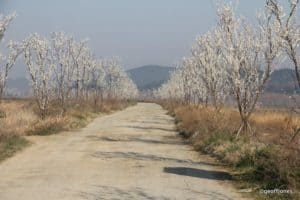 Well, I was totally wrong about reaching the end of the trail today! It turns out the river twists and turns a lot more than I thought so it's more like 200 km to Busan 🙂
I set off before 8 as it was such a beautiful morning. I stopped for a very inadequate breakfast at the 7-11 and rode on. thinking there would be plenty of places to stoke up en-route. I was wrong again 🙁 It was well over 4 hours before I found a workmen's restaurant at Ssang-yonghausikbupe. I was starving.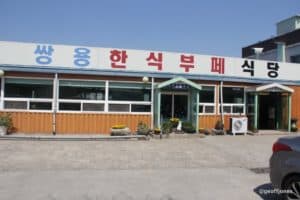 Another error was thinking it was going to be flat 🙁 Wrong again I had 4 peaks of over 400 feet to get up all of them with evil ascents in the 20% and above range.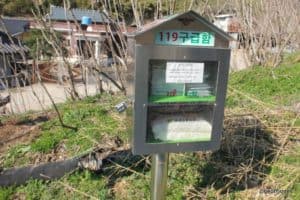 But in the end, I made it to Namjiri pretty wrecked after biking nearly 63 miles and with 2,928 feet of ascent (more than the so-called hilly day). The Motel Adellia  is an aged version of last nights place but OK except for the internet which is rubbish.
The pictures are here and Strava here
What follows below is to help other English speaking riders on this difficult stage;-