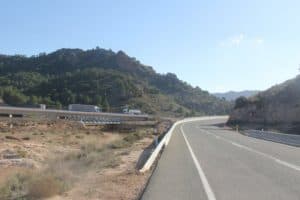 Oh boy what a difference a day makes, America gets Trump and I get the perfect bike ride!
The sun was out and the little wind, was behind me and although I had 2,300 feet of climbing it meant I had nearly 5,000 feet of descent. To top it all the Spanish had not only built the A30 motorway for the traffic but they had also upgraded the N301 road parallel to it 🙂 with smooth tarmac, wide and great bends and no traffic using it except moi.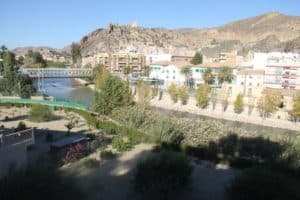 The icing on the cake came when I stopped in Blanca for a Coke and to inspect booking.com for local accomodation.  I discovered just down the road was a thermal spa and hotel offering a great deal for the night 🙂 Of I sped down the glorious Rio Segura gorge a real treat after the last two days of biking across the dull scenery.
The Balneario de Archena, Hotel Termas didn't disappoint 🙂 in fact I instantly booked a leg massage and another night so I can spend tomorrow languishing in the thermal outdoor pools surrounded by the gorge walls:-)
Strava says I managed, a never to be beaten, average speed of 16.2mph over the 64.3 miles
And here is a picture of my bike handlebar controls:-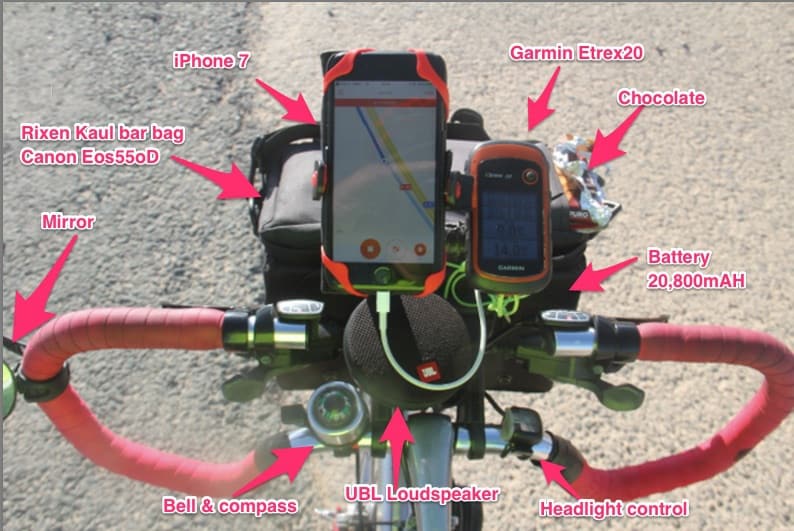 Finally a link to the pics of today here
Thanks for reading a great day!