Tomorrow as the Tour de France cycle race ends we depart to do our own little tour, interestingly back to the origins from which TdF was born!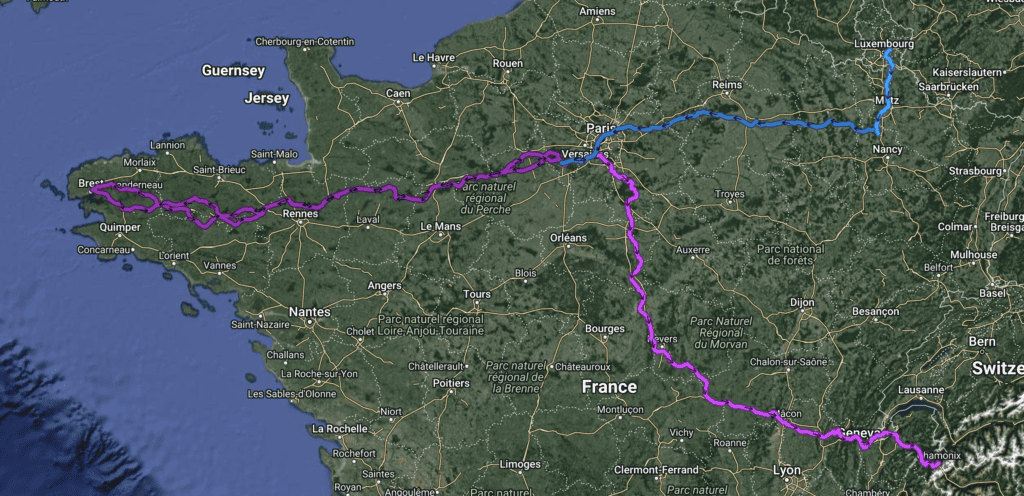 The first stage is from Luxembourg Airport to Pont Au Mousson to take part in the Federal Semane cycling week.
The next stage a week or so later is to ride to Rambouillet for the start of the Paris-Brest Paris Audax, the oldest cycle event in the world!  That is 1219km in 90 hours with a huge 10,618 meters of climbing spread out over the course 🙁
If we survive that then the idea is to ride to Chamonix to cheer on my son doing his second UTMB 100 mile run around Mont Blanc!
I suspect the French rail network will get involved at some point or two since all that adds up to 2,569km of riding and 21,000m of ascent!