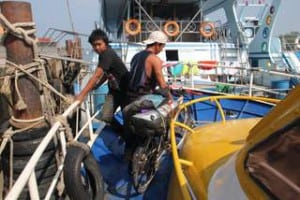 Yesterday I let the ferries take me south rather than the bike, although the sailors kept indicating I should be biking across the water!
The bike went on the ferries OK although i had to pay an additional 300 baht on top of the 1500 baht for me (about £36 in total)  for a 6 hour journey by quite fast boats.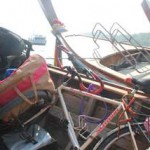 A bit of an anxious moment at the end transferring it into a crowded long boat, especially disembarking when a guy lost his balance & fell on the rear wheel! but it seems OK.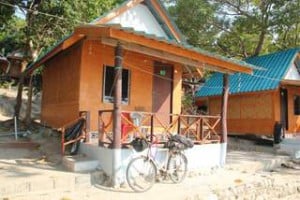 On Lepi I was fascinated by the name Sunset beach so I pedalled over the island & found The Porn Resort (not porn in the Western sense I hasten to add)  with its delightful beach shacks at 1000 baht a night and with the most magnificent sunset 🙂
Here is the map on Everytrail: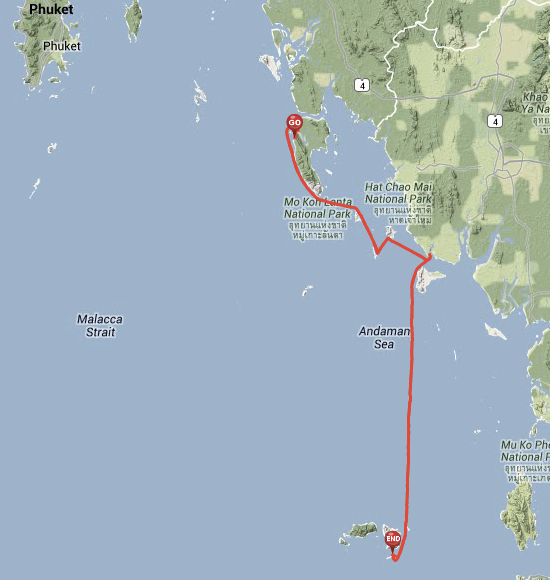 and the pictures are here