I left the comfort & splendour of the Angkor Era  a bit later than I would have liked at just after 7. The lateness was, at breakfast,  I received an email alert from Wordfence saying some files in a blog I run had suspect files 🙁  so I just deleted all 8 of them 🙂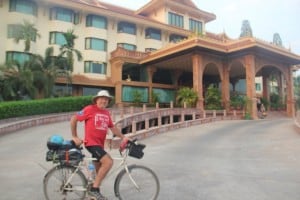 Outside it was a gorgeous morning about as hot as an English summer's day 🙂  Traffic was heavy initially but manageable especially with the good road service. I hit upon the start of a cycling race 🙂 I tried keeping up but these kids were fast! at 21mph I gave up and conserved my energy for later.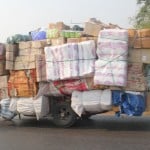 I love the amount of stuff that these guys tow around on their mopeds from around 12 adults to amazing stacks of mattresses etc. A couple of young girls came up and chatted to me in good English as we cruised along at 10mph. However, the road suddenly became very bad so they shot off.
I found a dealer for all the two wheel tractor things that are ubiquitous around Cambodia & Vietnam. Apparently they cost about $3,000 and made by Tra Chang a subsidiary of Kubata in Japan and imported via Thailand. Engines are up to 140HP so considerably more powerful than an Ox! The farmers with less than 5 hectares all use them as real tractors are at least 5 times more expensive. Apparently they (maybe) are called Power Teller's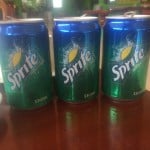 As the morning drew on it got hotter & hotter and soon coconut/Sprite stops became more frequent 🙂 Culminating in a garage just before Sisophon which had electric & real fridges where I consumed 3 cans of Sprite leaving a puddle on the table from the sweat pouring down my arms. I reckon it was upwards of 35degrees ;-(
So after 68 miles I collapsed on the bed in my $15 room at Nasa Hotel in Sisophon, leaving 25 miles or so to the Thai border at Paoy Paet (Poipet)
Here is the Strava, nic & flat apart from one pimple.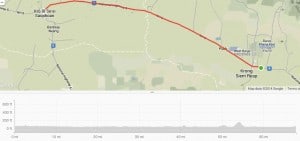 and a few pictures here