After last nights cracking evening in the basement wellness centre at The Hotel Devín which involved swimming against a very strong current in the elliptical pool, steaming in the steam room & even sitting on the lowest seat in the huge sauna 🙂 followed by buckets of cold water tipped from the ceiling, then a one hour Thai massage done in the reverse order to Sally's Swedish massage which is still to be beaten for relaxation therapy.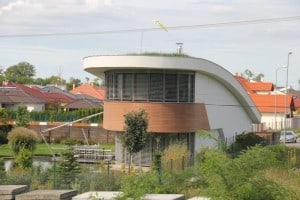 As you can imagine  after such pleasures and a rear wind I zoomed along the first 2/3rds of smooth cycleways, although be warned there are no sign's and in a few places a tree root or pothole is cunningly placed to catch you out. Also the route is barricaded off at one point to try and force you to use the Danube Ferry, which of cause I ignored and then spent the next few miles worrying what I would do if there was no crossing place Fortunately the barrage, locks & power station with a road crossing eventually appeared, so no problem.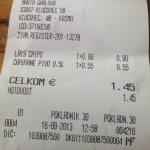 Lunch was a beer at the remarkable price of 50p for 500ml although the only food was a big bag of crisps at 80p 🙁  after quite a few miles on a gravel path, very treacherous if the gravel is deep, I arrived in Komátno on the Slovak side, "Aroundme" thought hotels on the Hungarian side were cheaper so I crossed the huge bridge with low parapets that I fear falling over, seeing the huge Tesco made me smile – I wonder what the checkout staff get paid there?
The first hotel was in the process of a massive rebuilt so I went towards the next choice but seeing a hotel called The Aqua I just at to stop. The price worked out at £36 for b&b including free admission to the huge outdoor sulphurous thermal pool a conventional heated outdoor 50 metre pool and a huge 25 metre pleasure pool. Totally amazing all in the most beautiful grounds. So you know how I spent my evening….
The Strava is here and look at the amazing average speed of 13.8mph 🙂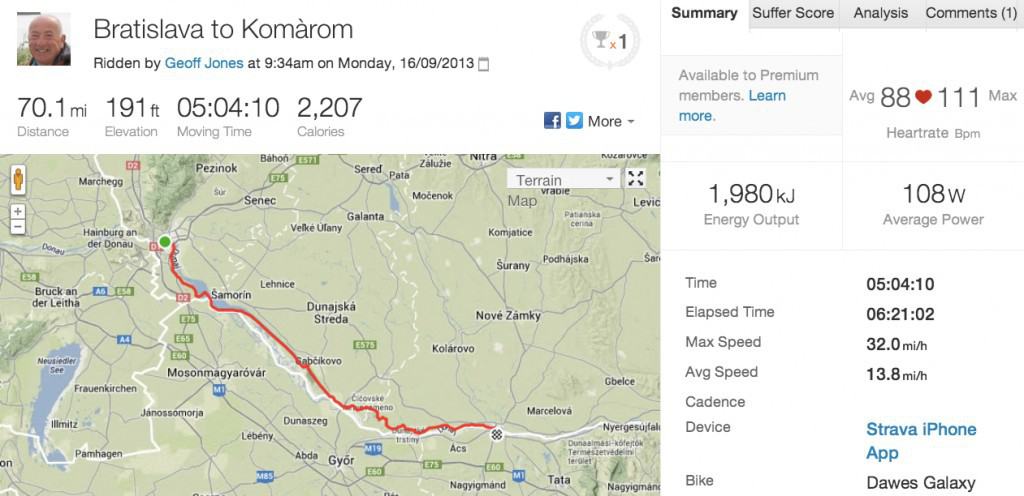 A very pleasurable day indeed with fine weather.