I think I'm going to need a pilot's checklist before setting out each morning! Today I forgot to turn the Strava app on until I cycled over 6 miles 🙁 plus the cadence meter obviously was knocked out of alignment too, as Strava didn't record my cadence.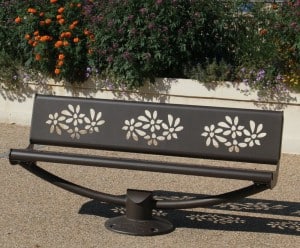 A pleasant day for biking although it's getting really quite cold in the mornings. The Hills soon warmed me up though.  I loved the ultra smart cycleway that abruptly ended at the start of the Jura department. I admired the totally over the top Saline Royale gateway. Plus the rather gorgeous looking public benches in Ranchot. In Mouchard there was a lovely wooden telephone kiosk . I enjoyed a lovely lunch in Arbois. Then the climbing started…..
I gave up when the Hotel des Lacs  hoved into view. The N5road was getting on my nerves plus the 1600 feet of almost continuous climbing  was taking it's toll.
The Strava data is here (shortened by 6.2 miles):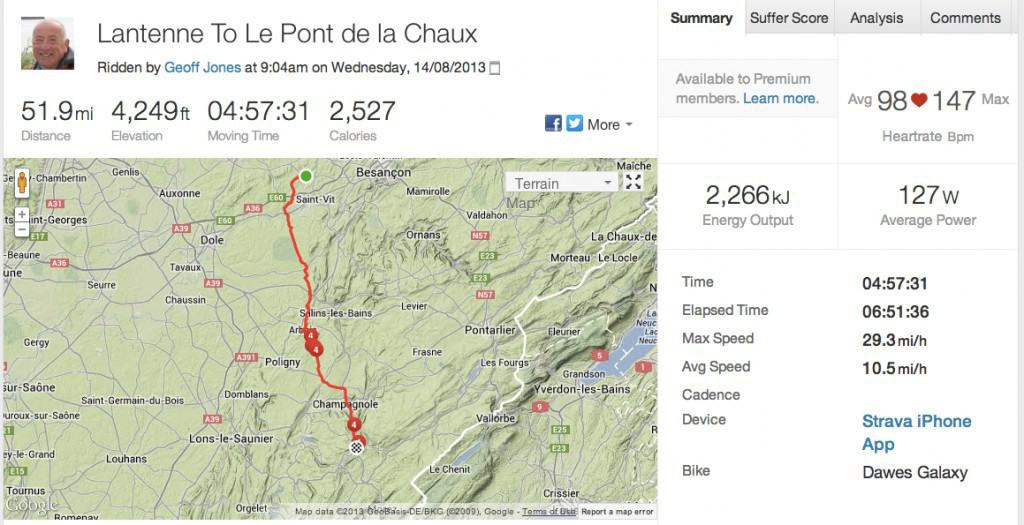 Tomorrow will be the worst in many ways as it will mainly be up & down lots of BIG hills on very busy roads 🙁