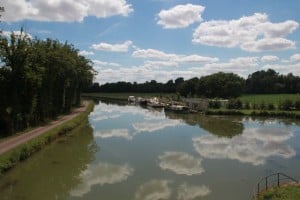 An excellent days riding with the weather now a lot colder in the morning.  Made error Numero Uno when setting off this morning by going down a steep hill to find out at the bottom I was 180 degrees out 🙁 so had to pedal all the way back up.
Varied scenery along the canals, long straight roads, lakes and charming villages. Tomorrow should see my first mountain stage in The Jura where last time I nearly froze to death.
The village names over here are pretty cool, went from Gray to Cult…. The tourist info lady in Gray booked me into the Au Balcon here in Marnay a bit basic but a very friendly landlady who spoke good Franglais  🙂 No WiFi or SFR reception in the hotel, so doing this sat out in the main square freezing to death.
Managed to do over 84 miles some of it over 25 mph in top gear, very cool although I suspect I had a good tail wind in places.
Here is the Strava data: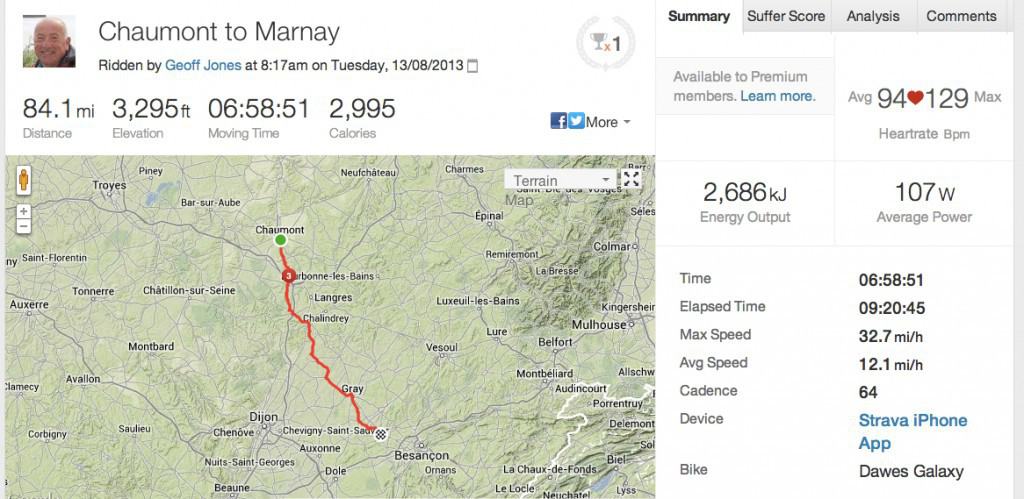 Photos are here