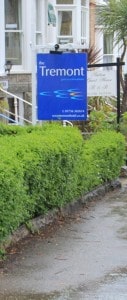 Oh dear, today I was totally put to shame by the Dutch couple who strode out into the storm and faced a whole day of wind & heavy rain whilst I cried off and just hung around Penzance all day 🙁
I hold my head in shame.The Tremont Hotel wanted me out so they kindly booked me into their neighbour The Pentrea, (£30 b&b) when I arrived a few minutes later they were hosting The Penzance weekly police breakfast fry up:-) Once we had sorted out the inevitable password problems I settled in to a day of RSS feeds and di.fm.
I tried to hook up with some local Twitter folks and made contact wirh @bluebellbank @throughthegaps @jessicas_pz  but no one could meet up 🙁  so I wandered around a wind and rain swept Penzance where very few shops were open getting thoroughly soaked and destroying an umbrella due to the high winds etc.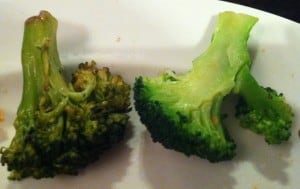 After reading about habit formation I found myself in the local Wetherspoons for dinner, the dinner was pretty rubbish, apparently they are having problems with the new menu – as the kids can't tell if broccoli is overcooked. The lady kindly redid it and we got chatting, apparently Tim Martin (who we beat in court & greatly admired us) pops by quite regularly. I hope they get the food sorted for his next visit!
The highlight of the day was meeting with Mike of Baggage Transfers in The Alex this evening, I can see why it is a thriving successful business. a great guy with his feet firmly on the ground.
Tomorrow a now fully confirmed nesh Geoff will recommence the walk come hail and shine. When will I catch the Dutch couple up 🙂
Any ideas about what the name in the header is about, Vandervour lane? Thanks Blue Bellbank
[blackbirdpie url="https://twitter.com/#!/bluebellbank/status/196949889454850048″]