It's time for another walkie 🙂 This time it's a 113mile stroll, completing the 538 mile GR10 trek from the Atlantic coast to the Mediterranean coast along the French/Spanish border.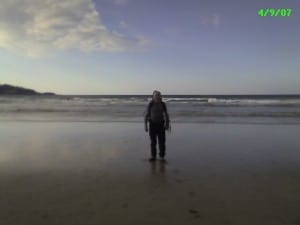 I started the walk from Hendaye on the 4th September 2007 giving up at the halfway stage, in totally foul weather, at Bagneres de Luchon on 25th September 2007.
Last year I returned and set out from Bagneres on the 9th July hoping to reach Arles sur Tech, so that I could spend some time with Dave & Susie who had rented a gite there.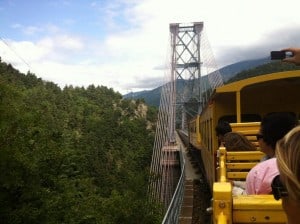 However, I ran out of time, so decided to stop at Merens Les Vals (Actually at Ax les Thermes) and save a few days by taking the train  to the Spanish border at Latour-de-Carol where I caught  the lovely open topped Yellow Train to Villefranche followed by a bus to Vernet . After spending the night. I then walked back up to the GR10 near Canigou and then down to Arles (a tough day's hike!).
This year I'm taking Sally (previously I walked it on my own) to Ax les Thermes to sample the sulphurous waters and hot baths before starting the GR10 again at Merens. This time, walking all the way, so we should finish the GR10, arriving at the Mediterranean in Banyuls. 🙂 I'm not taking the tent this year so hopefully the gites/refuges/hotels are not to busy!
Not sure how much blogging etc will get done especially after reading this excellent article by Earl "Why Have Travelers Stopped Talking To Each Other?"also some of the refuges are quite remote with no regular phone line. But I'm taking the Air just in case…..