A great day for biking with a nice breeze behind me most of the way. Managed to do 103miles. Which is probably first time since I was 18!
Managed to do a nice circular tour from Tower Bridge to Greenwich 🙁 plus discovered the Medway tunnel is not for cyclists! Both events leading to quite a few extra miles and time.
Following the GPS track on the Garmin is proving tedious especially on dual carriageways when it's impossible to do a u turn! The unit seems to take about 50 yards to let you know it's the wrong way ;-( should ne ok on French minor roads though.
Now on boat to Calais! Hopefully can find a room for tonight!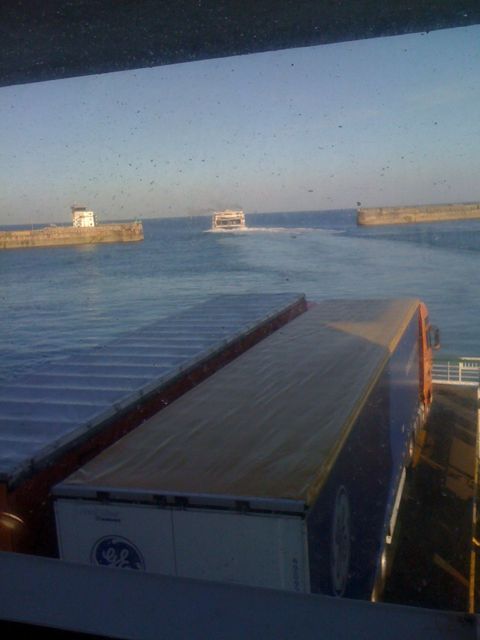 Widget powered by EveryTrail: GPS Trail Maps