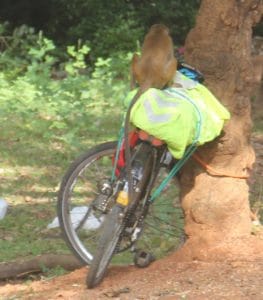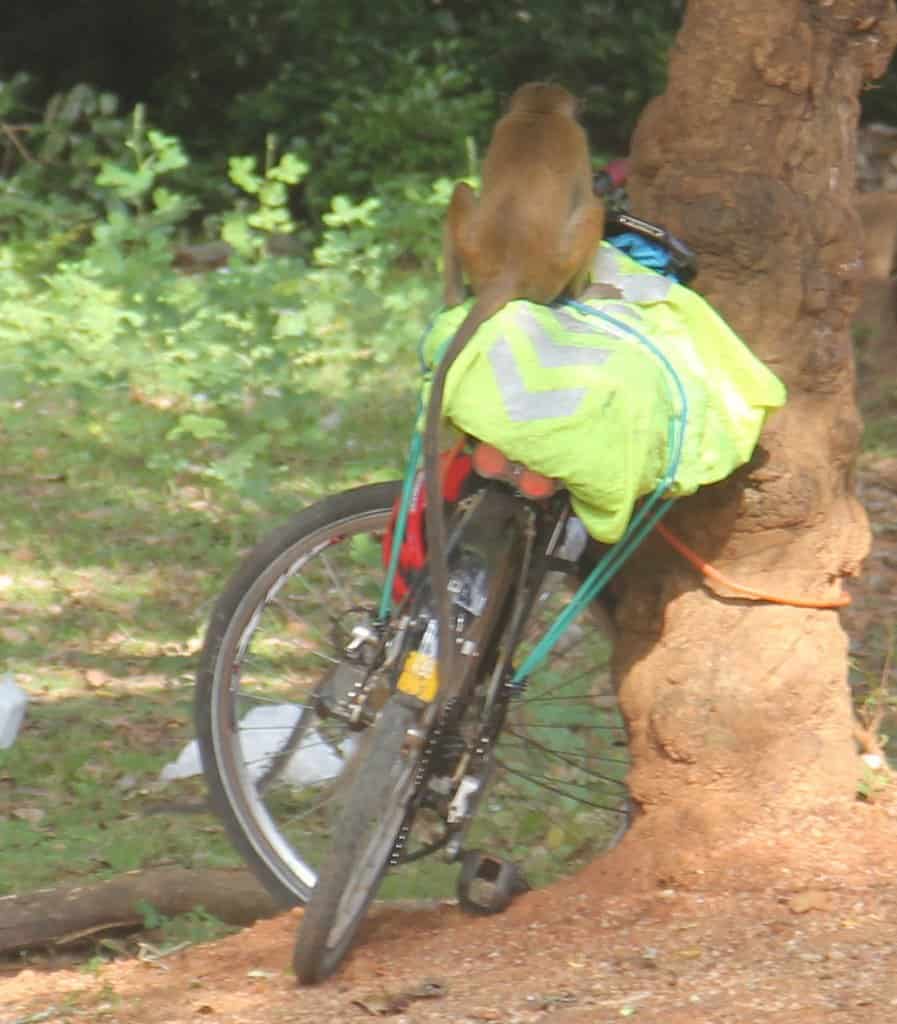 I managed to leave Peacock Vista before 6.30 with my free breakfast box 🙂 which I tucked under the bungees behind my saddle. The route I had created on Strava to Medirigiriya Vatadage and then onto Sigiriya finishing at Heritance Kandalama worked perfectly. The first bit through very quiet roads and pleasant countryside.
I arrived at Medirigiriya Vatadage just as two busloads of young Buddhist students arrived 🙁 So I quickly parked the bike and took a short cut to the statues which are really excellent, they didn't have the stone wall technique quite as good as the Incas but not bad 🙂 The four Buddhas at the cardinal points was pretty impressive especially with the view. I wandered back to the bike to find it surrounded by monkeys with one perched on the top of my bag and ferreting around to find food. My poor breakfast box was gone with a monkey on the ground devouring the last mouthfuls 🙁  I guess their need was greater than mine….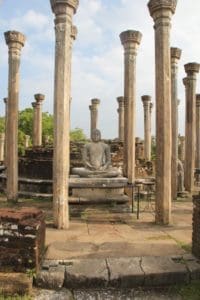 The next section through the national park was along a very bumpy track but the bike is proving very robust 🙂 I eventually hit the main road again and bought myself a full on brunch with the owner going on about all the wild elephants in these parts, lots of elephant dung on the road to prove the point!
Eventually I took the turn down the narrow road to Sigiriya, pretty dreadful with the large tourist literally forcing me of the road, worst yet. Sigiriya itself is just one long road with the archeological complex just outside. I rode around but it was really busy and walking up a hill at a snails place didn't appeal.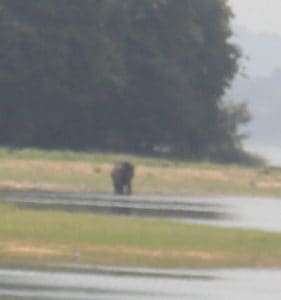 Anyway I had more exciting things to look forward to! My most expensive hotel yet! the one night is just about equal in price to the previous 12 nights 🙁  Heritance Kandalama Hotel is down a dirt track and built into the mountain and overlooking the lake. They upgraded my room to a suite for free 100m2 or twice the size of my old apartment in Les Gets 🙂 For me the shower is the best feature apart from the super slippery floor. I did a 30min swim in the pool downstairs and had a full on 3 course meal. Will I stay another night? Nope 🙂