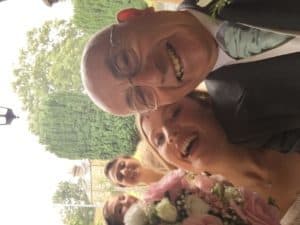 With Emily's wedding, even though I say it myself, successfully completed last Saturday I'm now free to do a decent autumn ride  in this brilliant weather.
I've never been to Ibiza, which is very surprising given my love of trance music and equally I've never done the Channel Islands especially Jersey.
So I'm thinking of biking down to Weymouth catching the ferry to Jersey, circumnavigating the island then getting the ferry to St Malo. followed by biking down the West coast of France to the Pyrenees and over to Spain. Once in Spain I intend to cross over to the Mediterranean coast and  bike down to Denia to get the ferry to Ibiza. Sam reckons the clubs are still open so I could do an all nighter or two followed by a bike around the island.
If I'm still fit and have time I would love to bike onto Tarifa and get the ferry to Morocco and do a bit of biking along the Moroccan coast 🙂 returning on a flight to Stansted.
Nothing booked, of cause, except for staying with Emily on my way down to Weymouth.
The Dawes Galaxy is getting an overall at Kingsway bikes with the obligatory new cassette and chain before any ride.
Simon has welded up my accessory bracket that cunningly attaches to the Rixen Kaul bar bag.
To follow the links below befriend me on https://ridewithgps.com
The first part to Weymouth is here just over 200 miles and just over a mile of ascent.
From St Malo to the port of Denia the route is here just under a 1000 miles and well over 5 miles of climbing 🙂
Denia to the port of Tarifa for Morocco is another 500 miles and 4 miles of climbing.
Will be interesting to see how far I get especially as some days I struggle to get over Elizabeth Way bridge 🙁