Sat 26 Mar 2016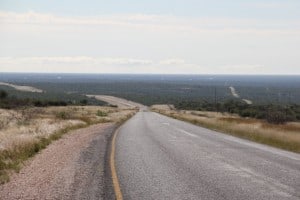 For the first time ever, I had to be woken up for my breakfast! So I finally didn't get away until 8.45. I arrived at the East Gate rest camp/shops on the border in 1 hour. Crossing the borders was straightforward apart from unnecessary complications with money changing etc. For future reference the simplest procedure is:
1. Change all your Namibian cash at East Gate into Botswana Pula. (No cash machines on other side for 150 miles or so)
2. Turn right just after the garage in Botswana then first left. At the dress shop get a SIM card for 10 Pula (The money changer is next door if she is around 🙁 )
3. Return to garage and top up your SIM – they accept credit cards.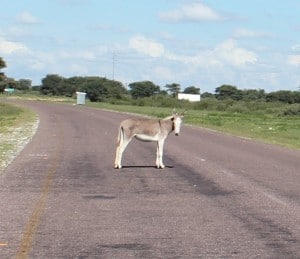 Then your are in a fenceless world were cows, donkeys & horses wander on the road (apparently elephants etc etc as well 🙂 plus butterflies and all kinds of insects abound.
The road was quiet apart from trucks taking more fencing materials into Namibia Interestingly I saw my first speed camera being used, with great effect, in Africa. You then drop down onto the Botswana plain which amazingly is at 1100 metres above sea level – they don't have to worry about rising sea levels here 🙂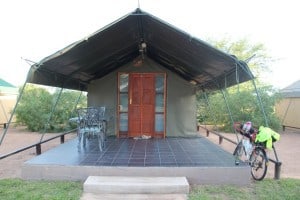 Eventually Tsootsha came into view. Just as I was giving up hope I saw the gates for Jungle Light Rest Camp. The gates looked locked and banging on them didn't seem to raise anyones attention, slight panic began to set in. I walked around the perimeter and eventually discovered the owner who was delighted I wanted the glamping option with dinner etc. She insisted that her son's shop had a cash machine which I could use in the morning.
So a good ending. Strava says I did 77 miles the photos are here