Who have thought with my dislike of golf. That I would cycle the best part of 50 miles to stay on a golf course 🙂 As the saying goes when "needs must the devil drives".
I started the day with no grand breakfast as Funky don't do food and none of the neighbouring restaurants were open. I pedalled up the 300ft hill to the shopping centre which conveniently had a McDonalds interestingly price wise it was nearly as expensive as my fish & chips last night. Good job I did stop though as the only place I went through, Humandorf, seemed a right dump. After that not a shop or cafe for 40 miles 🙁
The R102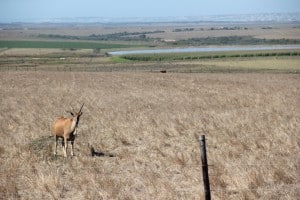 is very undulating with some quite big valleys to cross as well. I seemed to spend hours through pine forests with a range of mountains to the right. A bit like Scotland although sunny & red hot. In fact I think I may have caught the sun a bit so maybe I will have to succumb and buy sun cream.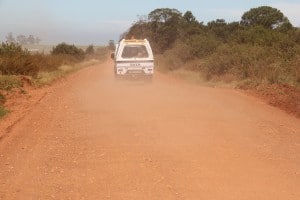 The last few miles was down an horrific dirt track with a corrugated service, loose sand and rocks plus cars and trucks bombing past throwing up huge dust clouds 🙁
The golf centre is a really pleasant modern building with the proprietor doing the cooking (peppers & spinach fresh picked from his garden). The shower has the most incredible pressure you could use it as a pressure washer.
So Strava says 49.5 miles and 2,595 feet of climbing.