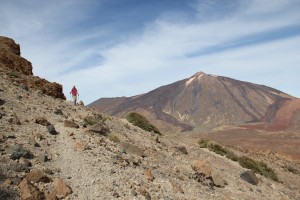 Sally and I decided that it was about time we gave the two wheels a rest and give the  Scarpa boots & Leki poles an airing 🙂 Sally's criteria was it had to be warm and hilly! Since Mr T would only allow her two weeks of and it was November we came up with the Canary islands,  particularly Tenerife and La Gomera. So of we flew with Easyjet from Gatwick. Only to discover on arrival that Ryanair passengers from Stansted were collecting their baggage in the airport 🙁
A quick taxi ride (€30) and we were at the docks and straight on the awaiting ship (€56 each way) making it a smooth passage to our apartment in San Sebastian booked a couple of weeks ago on booking.com. We booked the rest of the accommodation as we went, invariably the night before we arrived (Yep, I'm that organised).
The walking & weather were excellent every day with some days outstanding like the walk down the Masca Valley & Las Poyatas to El Cedro (here is a cool site with trail lists)
Here is a table of all our walks with links to the GPS/GPX tracks we did and my photographs:-
I can recommend the island for walking & don't be put of by the horrors of Los Cristianos / Playa de Las Americas ( where I ended up renting a car to make a fast escape) & Los Gigantes. The beaches behind the airport are excellent & quiet. The local bus service is also good although the first buses don't leave until 10am from San Sebastian.
Here is the story according to Google+