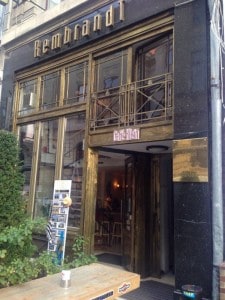 After all the biking I'm pleased to have settled in one hotel  for 5 nights. The Rembrandt is perfect in many ways;
Fast, really fast, internet,
Amazingly good breakfasts with unlimited gorgeous coffee and fresh fruit salad 🙂
Spacious room with desk to work at.
Great staff
Best location, step out into downtown old town through a great cafe.
Notice I've left out the shower, it's OK but not high power or step in, well there has to be something 🙂
The only problem is that it's very full so I have to move on tomorrow.
I really like Bucharest it is a compact city,  lots of culture (yet to be fully explored eg Opera, concerts, museums et)c An excellent mix of refurbed old, & ultramodern cafe's with a real beat,  olde worlde charm, eclectic shops plus a rawness with the graffiti, redevelopment areas, artist squatter communities.  Oh and it's still relatively cheap. This place could be once again one of the great European cities.
On Sunday I had a serendipitous experience bumping into Mihai on one of his free guided walking tours around the city & his excellent introduction into the lost skills of impaling a victim by Vlad the impaler plus a lot more modern history on the 1989 revolution, beer in Romania etc etc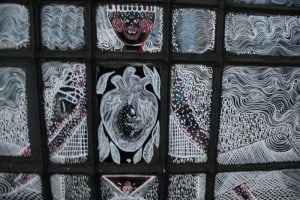 Over a lunch  beer I decided to go on his partner's Simona's excellent  afternoon's Alternative Tour taking in graffiti & very cool artist's cafes. Highly recommended to see a city that is on the edge.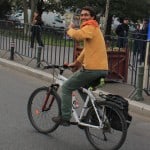 I also signed up and did the Bike Tour of Bucharest (well I did have my bike) If you haven't ' already cycled 3000 miles to get here then it would be an excellent introduction into cycling in a city not geared up for cycling.  The parks you go through are all very beautiful and its excellent to learn how the prominent statues change with each leadership; Nazism, Communism, Democracy. plus of course lots of other great info. Both tours excellent  and highly recommended.
Today whilst walking to Decathlon Berceni.  I suddenly realised that all Nicolae Ceauşescu's  grand plan of huge buildings, broad streets etc so reminded me of  my visits to Dubai in fact I reckon they must have used the same architect.
So as you can tell I really like Bucharest 🙂 Tomorrow, Im going with Mihal on his two day Green Way walking tour to Transylvania  exploring Zarnesti, Magura, Bran castle & Brasov.
There pictures of Bucharest Saturday, Sunday, Monday
here is a collage of cabbages made from today's (Tuesday) pictures: