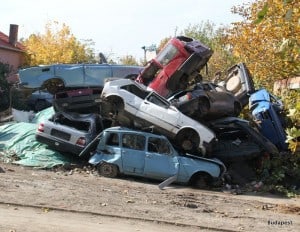 Back on the road again after my two week break exploring 5 star luxury in Hungary with Sally who has written a great deal about it here.  The Residence Wellness Hotels we stayed in were both very comfortable with good facilities and fast WiFi . My only gripe is that both hotel  pool areas had slippery floor tiles whereas the hundred's of years old thermal Kiraly pools had perfect non slip surfaces & water fountains to drink from!
I retrieved mv bike from it's fourth floor refuge kindly given by the owners of  Vila Terazije whilst I was in Budapest. Sprayed my shoes & bike bags with the waterproofing and set of with my new Aldi biking trousers bought over by Sally, which rapidly proved to hot! So will now have to find somewhere in my overpacked bag to put them. The first major obstacle was trying to get the rear bottom gear with my right thumb, going up the incline to The Danube Bridge leaving Belgrade. I ended up doing a U turn then using my palm to change gear. A passing motorist even offered to help.. Hopefully before I hit the hills in a couple of days it will have calmed down.
The Danube Book 4 by Bikeline makes no mention of the left bank route which is now well marked, all be it a  rough mud track in many places. The route goes through some pleasant villages with food & drink shops plus passing an oil refinery and derelict factories. I made it a lazy day by stopping after 46 miles in Kovin at the Villa Milano hotel not 5 star but plenty good enough for a nights stay.
Here is the Strava for today: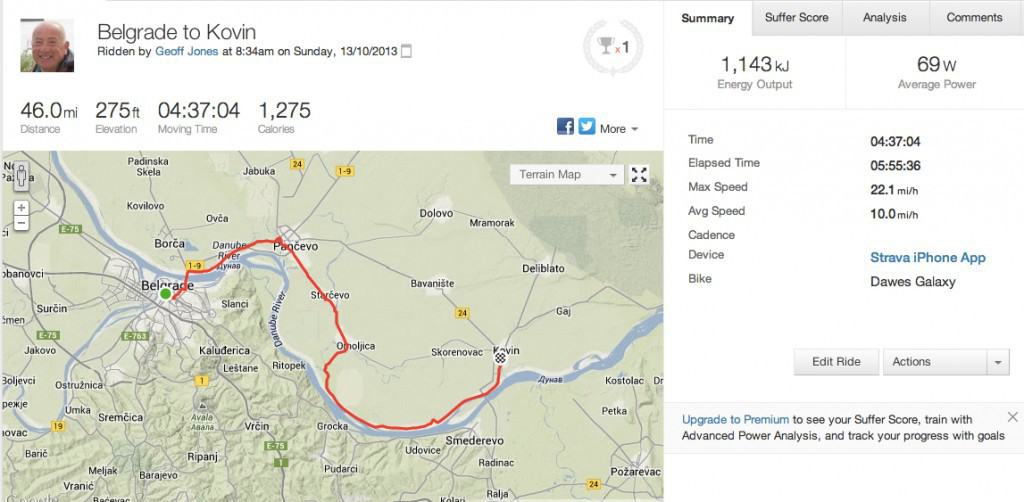 and a few more pictures here