On this very wet morning here in Vienna whilst waiting for my bike to have it's third spoke replaced I thought it would be good to update my map to date. Here is what Adze has done with my etrex gps data: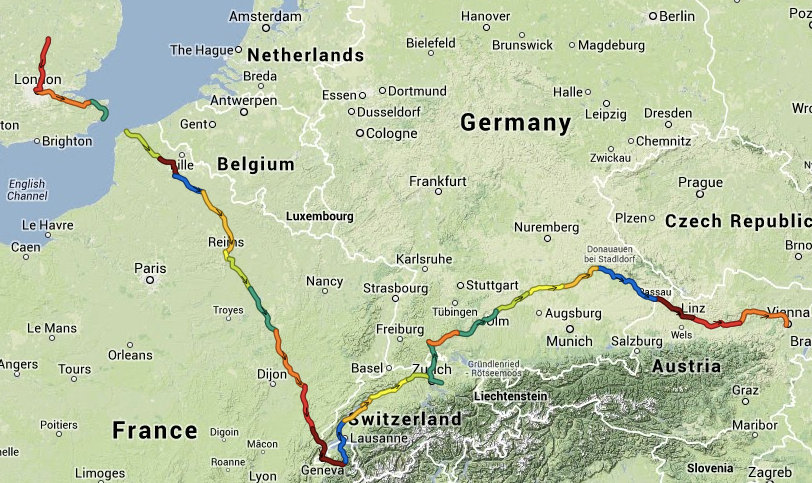 a rather pretty map with each day of cycling in a different colour. Adze says I've done 2,695km and climbed 40.5km! in 275 hours.  I reckon it's another 2000 or so km to The Black Sea.
Clicking this link should download the 2mB kml file for opening in Google Earth
Now to brave the weather and see if Bike7 in Vienna have fixed the bike.