I slept incredibly well  & long at  the Landgasthof Bahnhof -with no WiFi to detract me 🙂 and left quite early after a good breakfast, Total bill for full board including beers at €51.86 who says Germany is expensive?
This morning had a real chill in the air. After reaching Sigmaringen I was pleased I had stayed at Gutenstein as I didn't take to the place especially after been hounded of the riverside pathway by The Gartenschau gestapo, apparently it's all closed off for 5 months.  My personal hate, public spaces closed for paying functions.
Disappointingly after reading my twitters first thing, Vodafone decided that was enough data for the day until late afternoon Tomorrow I'm going to have to pay the £5 a day that Three charge for unlimited data. It is truly amazing that all the mobile companies only offer PAYG 200MB yet say they have LTE at 7MB per second. That is you are allowed 1 second per day on the internet 🙁 I spent the day pondering why Apple just doesn't buy it and make a real internet company out of it. I see Vodafone market capitalisation is £100bn which means Apple could buy it for cash!  better investment than what they are currently doing with it!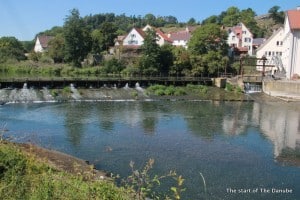 The ride is very zig zaggy and you have to keep your eye open for the signs. Otherwise it is really quite beautiful, especially now that the river has some volume & speed, I passed several of the hydroelectric schemes like the Swiss ones. The other thing I notice is the amazing number of sewage plants you end up navigating around, perhaps Jim or Burack should organise some works tours 🙂
The passing tourers are getting friendly, why I even spoke to one today. plus many nods and hellos. Although the racers just look as if they will mow you down.
I eventually arrived in Ulm and AroundMe found the excellent value  Leo Mar  Hotel boasting of it's 100MB connection, ideally situated next to a pizza place & Aldi with an Ikea across the street.
The ride was 76 miles today which means I've now done 208km of the Danube  trail. Total mileage since leaving Cambridge one month ago is now 1207
Here's Strava: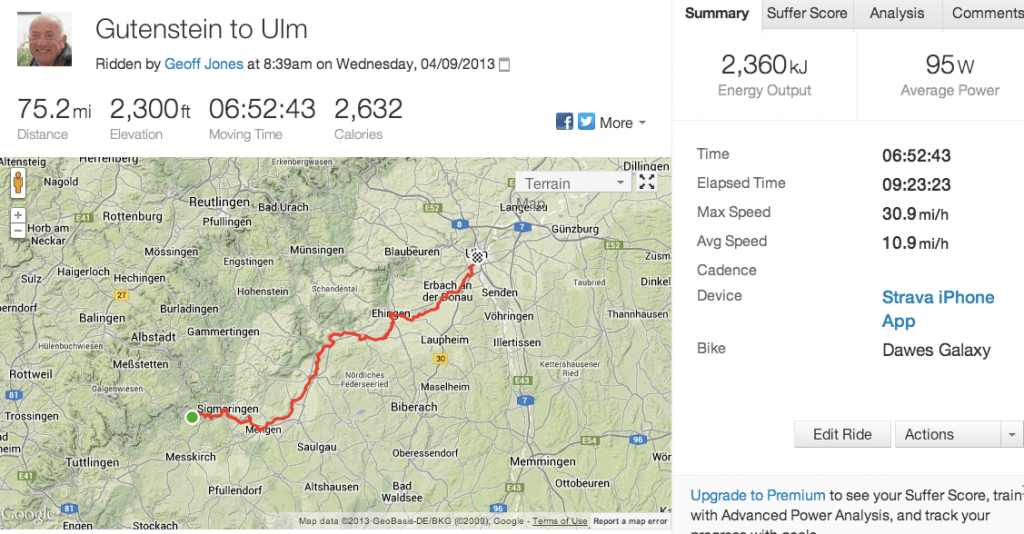 and pictures here