Yet another grand day organised by @planetjones & his partner. Maybe they should get into the tourism business 🙂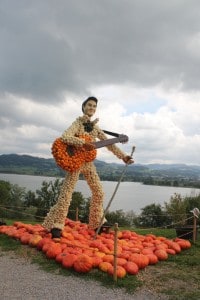 Today was just a train journey from the local station to Seegrãben followed by a short but steep walk to Jucker Farmart and it's fantastic models all created with straw & pumpkins it reminded me a bit of the Milton Maze at home. Their maze is however made with dwarf apple trees 🙂 After pumpkin soup (of cause) we wandered down to Pfãffikersee. Were to my astonishment local industry has sponsored a delightful bathing shed, toilets, diving board and a swim deck.  So a quick dip was called for, well I did have a handkerchief to dry on 🙂
Totally amazing no dire  health & safety warnings here & no vandalism, if only we  had all this on the Cam, like we did when I first moved to Cambridge. Now of course all destroyed by the local vandals otherwise known as Cambridge City Council.
Then a return to Zurich and an excellent bbq at the flat. A fitting end to an excellent weekend, probably the first  weekend with my brother since I left home in 1966 🙂 When he had just met his wife to be…
All the pictures of the day are here.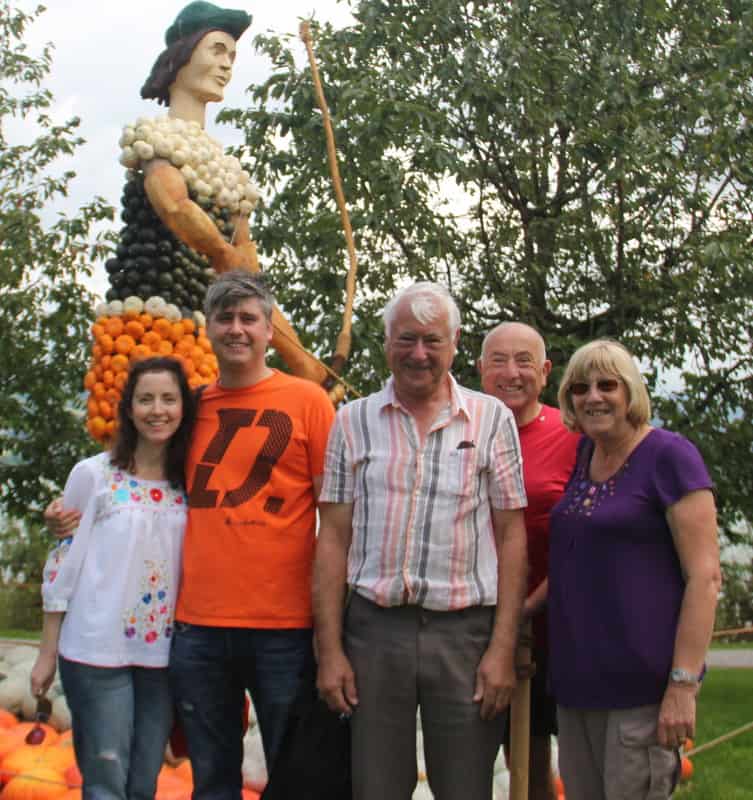 The workers return to work, the retirees go on their cruise and now I leave Zurich to find The Danube….