Today was a 84 miler and done rather effortlessly, obviously a bottle of fine Brouilly the night before does the trick!
The breakfast was truly magnificent reminding me a bit of Maggies in Ireland with the bike fully loaded, chain freshly oiled, and the Gaia app fully primed I made good time and was surprised how easy the hills felt today. The Highland cemetery was terribly poignant with its commanding views.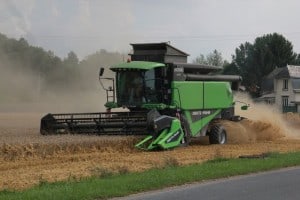 The harvest is in full swing reminding everyone why the school holidays are in August, with everyone who is  able driving tractors, enormous grain trucks (always in pairs) combines etc etc. How folks managed before diesel is anyones guess.
The Gaia app worked perfectly and for the first time the road signs made sense, although I'm sure my translation of the names would be of no use to a Frenchman! but very good at training my short term memory. It's particularly good at scaling the map allowing you to gauge the size of towns very easily.
I arrived in Reims through the back door of industry bio refineries and down market shopping centres (last time I came in through endless grapes).
The Strava stats for the day are her:-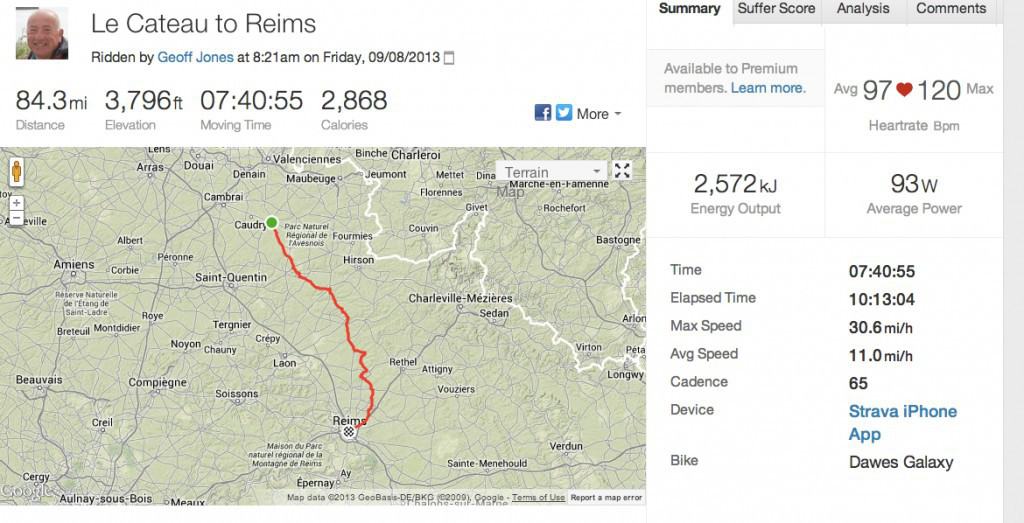 The pics are here