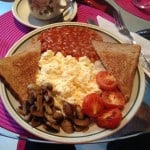 After a most magnificent breakfast at the Oyster Guest House, unusually, in my experience, cooked by the landlady.
I started  the final UK leg to Dover, I opted for the scenic route to avoid Canterbury & the evils of the A290.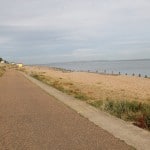 The first part was on the Oyster Bay cyclepath, A REAL cycle path along the coast to Herne Bay then inland through delightful villages such as Preston finally arriving back on the coast at Sandwich. The ride along the coast here was pretty tough with a  10-15mph head wind. Then the monster climb from Kingsdown beach to St Margaret's.
The descent into Dover was once again marred by the wretched Route 1 Kissing gates (although slightly larger this time) really pleased to be leaving those obstructions behind.
£20 later and I was grateful to be aboard the DFDS ferry to Calais, as the rain had started 🙁 I managed a lovely Facetime chat with Isla who enjoyed seeing the white cliffs of Dover from the ship 🙂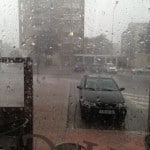 Now booked into the Hotel Pacific which I'm pretty sure is where I stayed last time.  Tonights Moule Marineres were made rather exciting as suddenly the heavens opened up with amazing ferocity . all we customers had to hang onto the awning to prevent its escape onto the English Channel.
Once again struggling to get internet access in France. I finally, reluctantly, decided to get the SFR Web Trotter dongle with a 4GB allowance to be used in 30 days. Lets hope it works, seems to be taking ages to charge up. The shop opens at 10am tomorrow…..
Todays Strava stats for the 39 miles (I did 3 more miles in Calais) are here: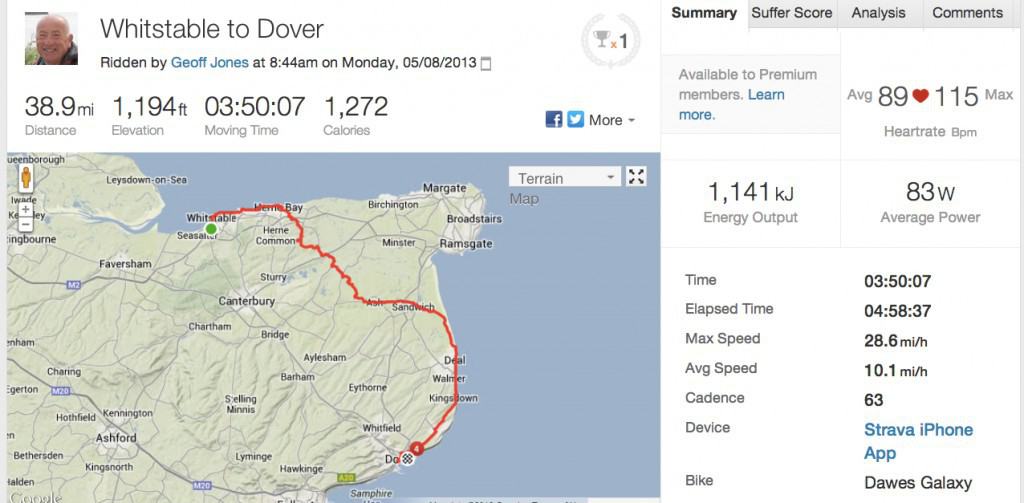 and the days pics are here