Philip kindly invited Sally, Doug, Adrian and myself to the pre-match lunch at CRUFC. Todays match was towards the EDF National Trophy , Cambridge played Rotherham (Top of National League 1). A very exciting game with Cambridge only losing by one point 🙁
It was the first outing for my Olympus SP-560UZ with its new 2GB memory card. I ended up taking well over 60 pictures, most at its maximum X16 optical zoom – with no tripod. My match favourite was this throw in:-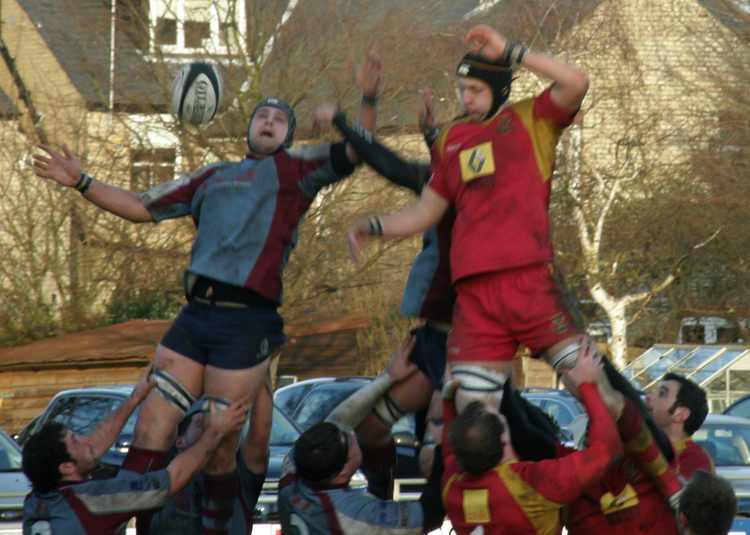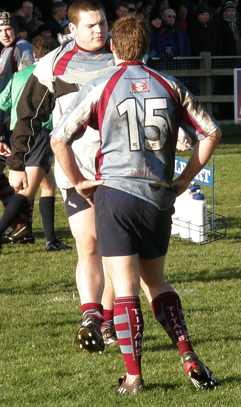 Although number 15 (Charlie Spon-Smith) didn't seem to be striking a stereotypical rugby pose…
I uploaded all the pictures to my new favourite upload site, Picasa (well 1GB space for free!) although the cool flash player seems to have disappeared. So you will have to click on the CRUFC picture below to see all the match shots.

[piflasa]http://picasaweb.google.com/data/feed/base/user/geofones/albumid/5032635320706411089?kind=photo&alt=rss&hl=en_GB|400[/piflasa]
A great day out the place was packed – over 200 for lunch yet again. So many thanks Philip!
Addendum: From Rotherhams site – I found 4 of their players it was their first outing, 5 of the  players had played in more than 12 of their 18 games this year, remainder had played in 4 to 7 games.