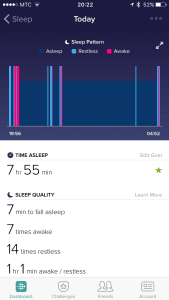 Sunday 20 Mar 2016
A nice easy ride of only 33 miles and a steady continual climbing of 1,247 feet. Which was just as well as I had a terrible night's sleep at the Seeheim Hotel the room was very stuffy and the fan very noisy. The breakfast, however, was more filling than last nights dinner. I felt quite sorry for the owner running a pretty big hotel down a dirt track with no mains electric etc.
On arrival at Keetmanshoop I went straight to the station and discovered that since it was Sunday the ticket office was closed till 4.15pm so I wandered around town trying to find a place to hangout. The Canyon Hotel was totally soulless so after a drink I moved on to Steers the burger / Pizza bar  🙁 the best place I found in the end was Central Lodge Hotel . At 4pm I returned to the station and read the other notice which said due to Independence Day tomorrow the train tonight was cancelled 🙁 🙁
So back to the Central Lodge where a party of Germans was unloading from a coach, fortunately they  had a single room available cash only! and WiFi that works.
Unbelievably Picasa uploads also started working again creating new directories OK so maybe it was just a glitch in the changeover at Google.
The Strava is here