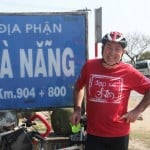 Today was a toughie with a 500 metre climb in the blazing afternoon sun & heat up the Hải Vân Pass at least all the heavy traffic disappeared into the tunnel. Whilst climbing up I met Day from Los Angeles whose bike was in for repair in The Hanoi Bike Collective when I was buying mine. A couple stormed past us on the way up, but they way to busy to have a chat.
Once again I passed many fascinating little workshops from drum making, coffin making, trowel manufacture etc including a guy who tightened up my brakes and another one who oiled my left pedal.
A good 64 mile day especially with all the passes I went over. I stopped at Khach San Hotel overlooking the beach in Dar Nang as I was feeling exhausted with perhaps a touch of sunstroke, tomorrow it's bring out the Tilley hat day & try and find some suntan cream and insect repellent.
Heres the Strava: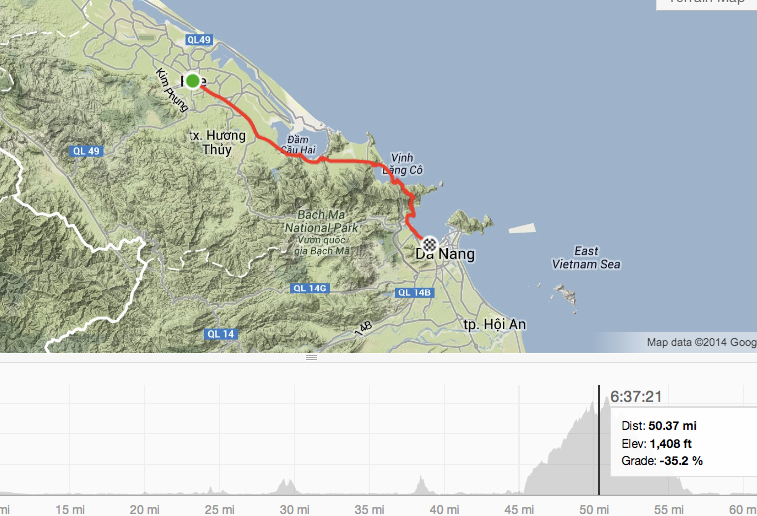 And the photos are here