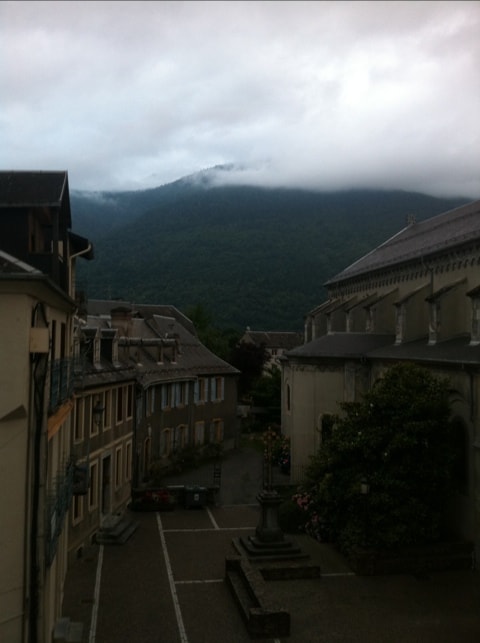 Today I recommence my GR10 walk from the Atlantic to The Mediterrean along The Pyrenees. I stopped halfway in Luchon 4 years ago in freezing cloud & very wet! Today is not looking so good either. It should be 11 hours to get to Fos reaching 2193metres above Luchon (650metres).
Now for breakfast….
Evening update!
I arrived in Fos at La Gentilhommiere hotel (run by English folks) at 17.47 having walked 18.2 miles in 7hr 21min plus 3hr 6min of stopped time. Must have done at least 2000m ascent & descent 🙂
Drank all my 2 litres of water!
On Pic de Cabanere (2193m) I managed to glimpse above the clouds the Pyrenees only glacier! Otherwise visibility was horrific – thank goodness the balisage were plentiful on the tops.