The star studded cast of developers & investors at Movity have created this really neat visualition of all my Foursquare logins using their weeplaces website.
Its amazing to see a playback of my walks and bike rides coupled with my movements around Cambridge.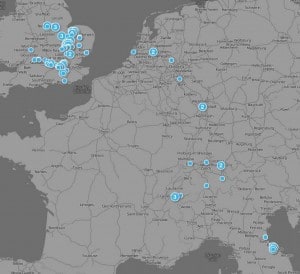 To see all my logins, Click on the map and then click on the square icon to select all places, followed by the arrow icon to see an action replay of the times I've logged in to FourSquare.
Very neat indeed and thanks to Arora97 for posting a comment on Fred Wilson's AVC post.