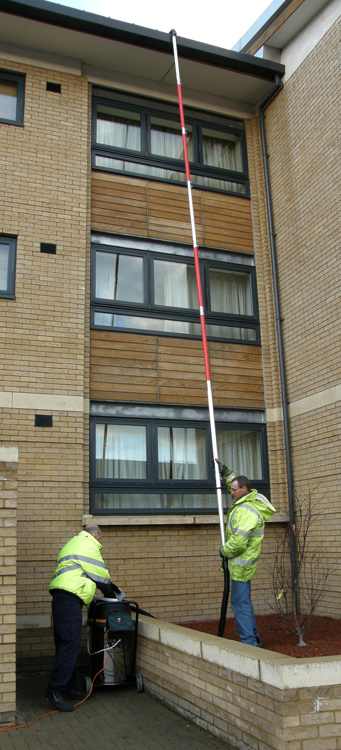 Whilst walking to the bank, to pay in my Premium Bond winnings :-), I came across Andy & Dave cleaning gutters on the Cambridge Apartments building using an innovative  heavy duty vacuum cleaner, long pipe and a camera.
Pretty neat idea, especially in these health and safety times we live in, where any work on a ladder is frowned upon.
Interesting business promotion tool using word of mouth method to spread the idea – "If you ask for 10 postcards and deliver them to your neighbours. If 2 bookings are made then your gutters are cleaned for free." Not sure how this idea works if I direct people to their, rather annoying, website!
Apparently it cost between £30 and £40 for an average house and you can call 0800 5677800 to get in touch with them.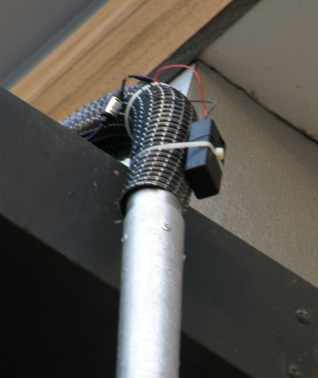 The idea is pretty new as you can see from the jury rig of the camera to the pipe, so they need the business! I suggested that the guy with the pipe should be using video goggles. to make it less tiring.
It all bought back memories of my early days working with Pete Lorenz of Olympus Industrial on optical remote inspection 🙂 Except then they were wanting to look into vast chemical tanks and nuclear reactors.