With the wretched CoVid restrictions slowly getting lifted especially with my 3 jabs and almost certainly a mild bout of it we thought it was time for touring, one of my original ideas for moving to Thailand 2 years ago.
My truck was booked into Ford Phetchaburi to get the smashed rear light and damaged front bumper fixed so we loaded the bikes complete with camping kit etc and started the ride to Laos from the garage.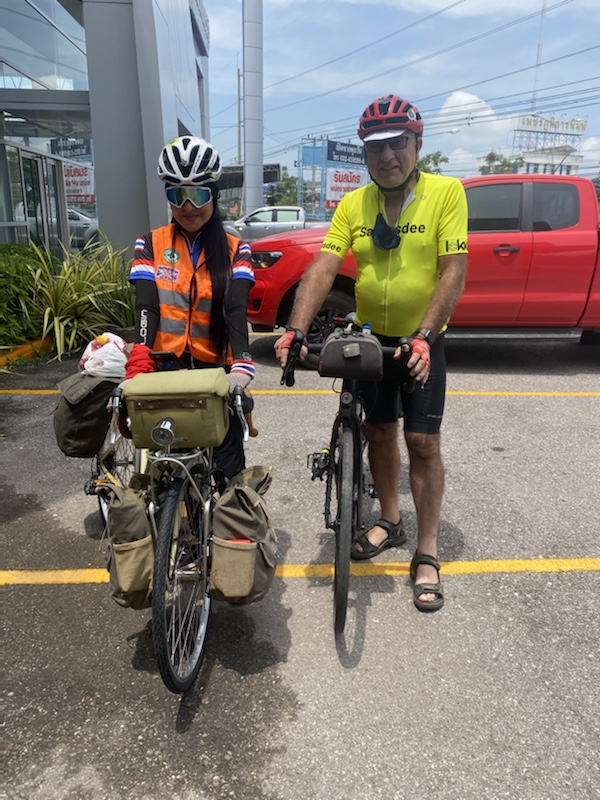 It was a relaxing afternoon after 1.5km we found a Sushi place followed a few km later by a stop at Merci Papa for a gorgeous fruit salad
In all we rode 43km in an elapsed time of 4.5 hours so less than 10kmh 🙂 so definitely not Audax speeds but very pleasurable. Graham & Frances take note 🙂
Tomorrow it's just over 100km to meet the group near Don Mueang the camping starts Thursday!