[sgpx gpx="/wp-content/uploads/gpx/Track_2017-04-22 134226.gpx"]
Hotel is Candeo Hotel Chino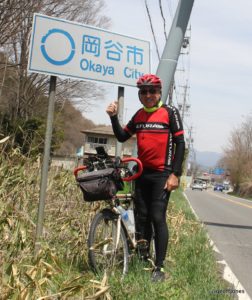 An excellent lightweight day following the river upstream to Okaya then around the West side of Lake Suwa finishing in Chino at 1.30pm to rest and do domestic chores.
Beautiful blossom and snow on the tops of the mountains.
Now makes it 2,219km biked and 14km elevation gain since I left home 30 days ago.