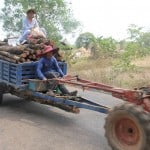 Once again it was going to be an early start & once again thwarted by the guest house owner! I ended up leaving at 6.19 sans breakfast except for two black bananas & water. It's a real pleasure out at that time the air temperature is in the 20's with a steady drum beat from some distant tannoy. All the kit was fully charged as the genny stayed on all night.
I eventually found some breakfast, although it entailed me going to the kitchen area & going through the motion with his wife, it turned out OK coupled with a few drink stops made it a good morning (although the Strava  reveals it was mainly downhill). There were more plantations today and lots of people on their little pull along tractors, which look excruciatingly uncomfortable.
I took the back road shortcut to miss a chunk of Higway 6 and was rewarded with delightful villages surrounded by coconut trees. I stumbled upon a local Buddhist party whilst taking my pics a young girl came out and insisted I sat down then proceeded to bring enough food over to feed an army 🙁   I didn't stay long as it was very hot & noisy in the marquee affair .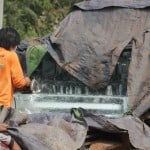 After a few more stops and drinks, I love rummaging around in their orange cold boxes, no electric around so they buy ice from a guy on his truck who cuts lumps of with a circular saw run from the vehicle genny.
I arrived in Siem Reap determined to find a good place to stay.  I found the really grand Angkor Era five star hotel & went in to see what sort of deal I could wrangle 🙂  The girlies & their line manager couldn't help with a deal so I went back outside & looked it up on booking.com who came back with a price that equalled 3 nights for the price of two 🙂 much to the previously mentioned folks surprise! So for less than most of the b&b's on the SW Coast Path I'm in the lap of luxury for 3 nights. Plus internet  up & down speed of greater than 10Mbps.
Tomorrow I splurged on a car/driver & English guide to show me around Angkor Wat etcc so the bike & its rider are  having a 2 day rest before moving on to Thailand.
The Strava for todays  is here: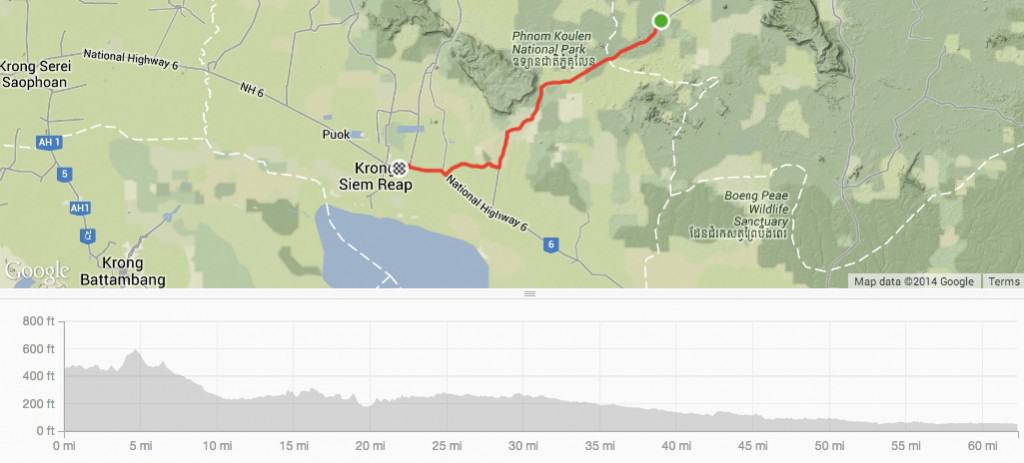 and pics here