My cycling trip to Les Gets is getting closer, the bike is getting its handlebars changed with new gear shifts and brake handles, so hopefully my back won't be crippled like what was happening with the previous dropped bars, now purchased the same saddlebag as I had as a kid, unbelievably the design hasn't changed in 50 years!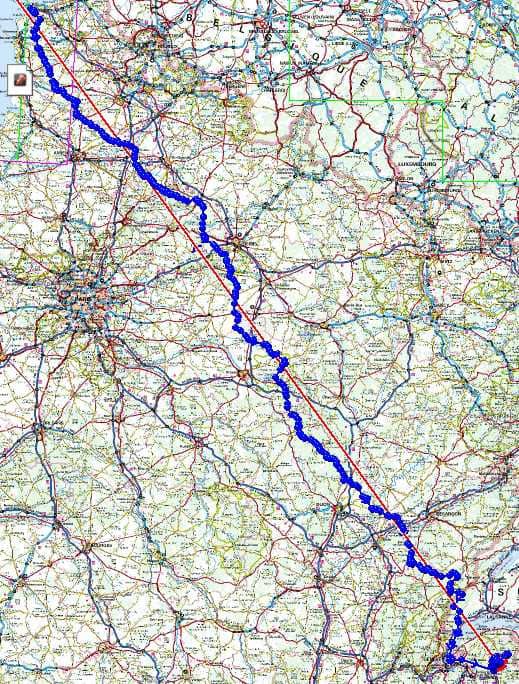 Just discovered the bikely website where vigusmao has kindly uploaded a gpx file of the London to Dover section. Now furiously plotting the Calais to Les Gets section using memory map so I can have that route in the GPS as well. The route looks great taking in The Champagne region 🙂 and The Somme river. Still trying to find a way over The Jura to get into Geneva without hitting any busy roads
Thinking about setting off on Saturday so Sally can do the Cambridge to London bit with me, which then means I can navigate my way through London early on Sunday morning.
Now the question is should I take my tent?