Arrived in the Cost Rica backpackers hostel at 5pm after leaving Cambridge at 2.45am, A long day with all the connections clicking into place, lets hope it goes as well for Sally.
The immigration officer was very friendly even though ne noticed my birthplace, on the passport, doesn't have a football team. Knew i should have been in Sheffield.
The hostel seems good value at $25 per night with their transfer costing $20, food not so good, rather burnt tortilla chips.
Here is the rather pleasant pool area:-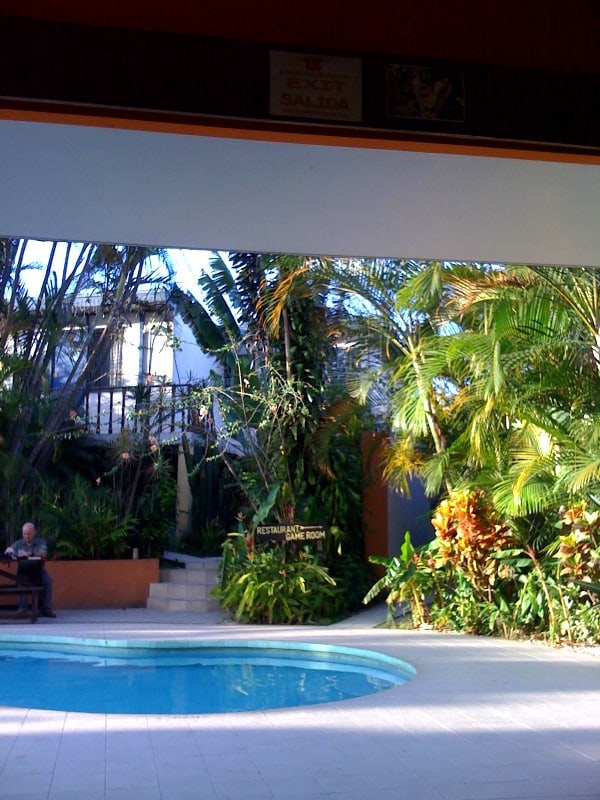 Driving through downtown San Jose rather reminded me of parts of Dubai (not the new skyscraper bit obviously) although a lot more razor wire here!!