Here is the window dressing, last Saturday, at the main Boots store in Cambridge, Have you ever seen such a mess? Reminded me of Woolworths before they gave up the ghost, their old store is now a Next.
I wonder what the Boots will become? Maybe Mr Tesco should take it on -given how busy the Sydney Street Sainsbury is.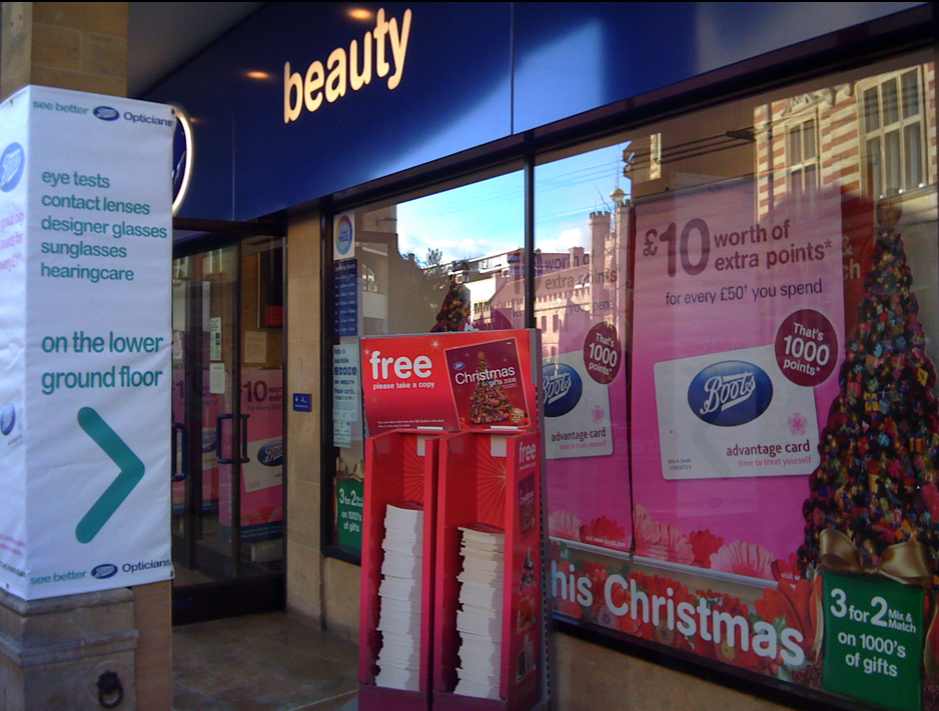 Powered by ScribeFire.