Tomorrow is the big day for trialling my new external iPhone battery pack, that I recently purchased with the gift voucher that Euan gave me for loaning him my old iPhone 🙂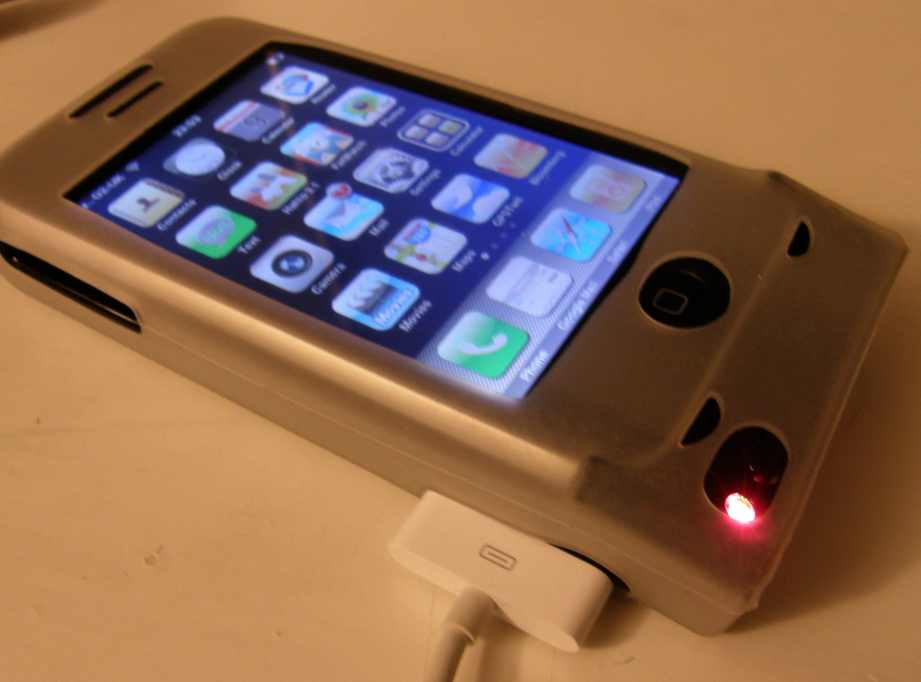 I will be at Be2Camp 2008 during the day and then, hopefully, meeting up with Annie Mole at the Photography.Book.Now London Meet-up in the evening plus the rail journey both ways. An impossible challenge for the standard iPhone, especially with all the calls and emails going on about the office and house sales 🙂
The story so far is that the pack makes the iPhone increase in weight from 134gm to 246gm and in size from 115 X 60 X 10mm to 130 X 65 X 26mm.
The pack is rated at 2200mAH the internal battery appears to be 1400mAH
Worst problem so far is that the external battery total blocks the camera! So, to take pictures I will have to remove it from the pack. The pack doesn't seem to charge the iPhone on its own, charging only takes place when the unit is plugged in.
Lets hope the phone doesn't get into its toasting mode, where the internal battery is depleted in 30mins or so, with the pack in place it will probably burn an hole in my trousers!
Update:
The unit worked well, once I had discovered the small button next to the LED 🙂 I survived a whole 12 hours of intensive surfing, twittering, picture taking (alas no music as I had lost the earpods) in London and still had some power left once home. It can work as a iPhone mini base station charger so you can still use the iPhone as normal then just plug in to recharge or use it in the battery pack. Seemingly a good buy! so far
Powered by ScribeFire.