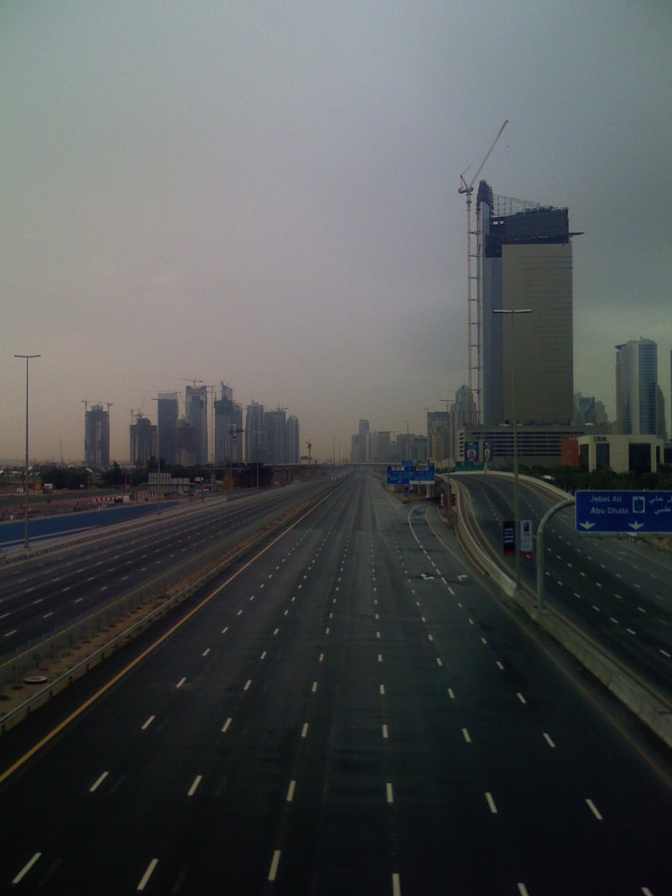 Apparently George Bush is visiting Dubai, so at 4pm on Sunday (A normal working day in Islamic countries) a National Holiday was declared for today, Monday. Aren't dictatorships so wonderful . You just do as you please 🙂
With the result today here was no traffic congestion, in fact no cars at all!
So I guess Bush will really get a flavour of this bustling place.
Thanks to Nick for the  iPhone picture of Dubai this morning.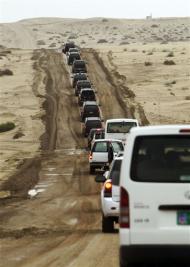 However in the desert things were different according to this article in The Associated Press:-
"The motorcade of U.S. President George W. Bush makes its way down the desert road to a dinner hosted by the Crown Prince of Abu Dhabi Sheik Mohammed bin Zayed Al Nahyan, at the Royal Stables at Al Asayl Racing and Equestrian Club, Sunday, Jan. 13, 2008, near the town of Sowaihan, United Arab Emirates.
(AP Photo/Pablo Martinez Monsivais)"