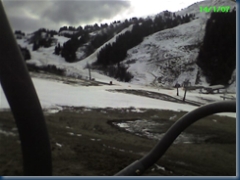 Looking back from the Nauchets Express into the Ranfoilly bowl. Remmants of artificial snow only. But the lifts are open with the Bruyere run into the village just about open and the Violettes run to the Nauchets still passable.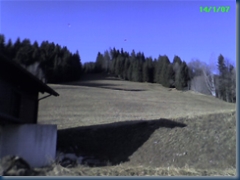 Looking up the Gazelle black run on Mont Chery – not a spec of snow anywhere. Just forget Mont Chery if you are a skier. walkers and paragliders only.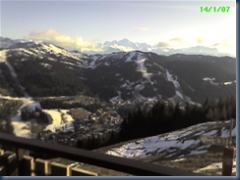 Well at least Mont Blanc still has some snow – for the time been anyway. View from the Le Belvedere at 1550metres on Mont Chery. My guess is that the snow line is at around 1800metres..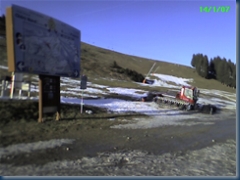 Looking towards the Grand Ourse two man lift, Mont Chery. From the bubble car exit at midway. The green piste is Ourson. The piste basher looking rather forlorn surrounded by slush.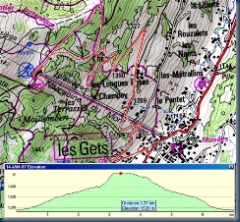 My Sunday afternoon walk up Mont Chery about a 400metre climb and 7km in 1hr 30min with a 30min Vin chaud break at Le Belverdere. I boarded the Chavannes in the morning, that's it though, Avoriaz from now on.