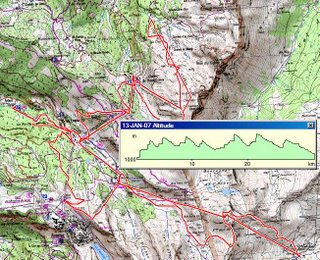 A gorgeous sunny day today with temperature over 10 degrees.
Les Gets has now organised a free bus direct to Ardent from outside the Mont Chery bubble car. They depart at 08.45, 10.00 and 12.00 returning at 13.15, 15.30 and 16.45 from the bubble car station at Ardent. TC Ardent is very fast so its a much quicker to get to Avoriaz and the Porte de Soleil.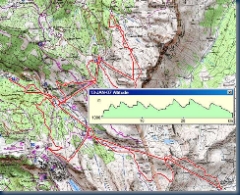 I did 20.3 miles in 2hr 16min with 8mins of stops a top speed of 38.7mph according to the GPS. A great few hours although a great pity that you have to travel on a bus and also pay the high lift pass rates of Avoriaz. I managed to get my pass upgraded to the Port de Soleil area for no more than if I had done it originally so I'm pleased.