First back from Nicks having completed, at last, the installation of his Arke compact staircase and then straight to Cambridge Rugby Union Football Club for the lunch and match against the Bees (Bradford and Bingley) who Cambridge soundly thrashed at 41 -17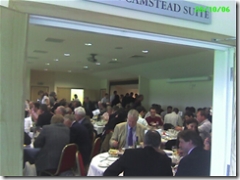 an excellent game and also good lunch in the Camstead suite with Philip and his friends from the Judge Institute, especially Maria Fernanda from Argentina.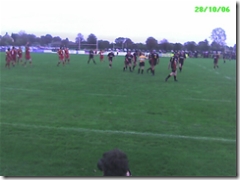 Jeffery Archer and Rod Bishop admiring the pitch at the start.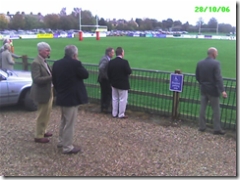 Then in the evening it was A Charity Ceilidh at Michaelhouse organised by Melissa from The Cambridge University Press. Excellent fun and well attended, mainly by CUP people and their friends.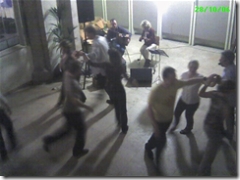 Thanks Jason for telling me about it.