Yesterday was an 'admin' day but since it was so warm & sunny I decided to fit in a little 20miler returning to Murcia via the lovely surfaced path alongside The Segura River. It was great to be in only shorts and T-shirt.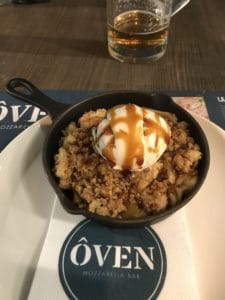 I've really enjoyed staying in Murcia definitely my kind of place, not too large, full of young people, no mass tourism & amazing selection of restaurants and of cause the sun & warmth plus it seems relatively inexpensive.
In the evening I did my blog post on Saturdays Spanish Audax, still can't believe it had over 800 views in a few hours! Major record breaker for me.
Today, on Monday (Lifeday 25,767), I tore myself away and reloaded the bike with its carrier and bar bag, 8.5kgs at the rear 3 kgs at the front to continue the tour to Granada, Seville & Lisbon.
I tried loading the Wahoo Elemnt with the 350km route to Granada but it just wasn't having it! I find the software really frustrating like where do you set the WiFi and why can't it directly connect to the iPhone rather than having to go through the router etc Plus the screen resolution is not that good for city work. The Etrex was also having an off day too 🙁 so I gave up and used the Gaia app on the iPhone as I was desperate to try & beat the promised rain.
The route I made was only OK unfortunately it ended going around areas like the fenland fields the roads covered in mud after the recent shower 🙁 of cause the wheels soon clogged up so I ended up in a truckers cleanup yard so he could take most of the mud off with me finishing the clean up in a garage in Lorca.
I'm staying at The Felix Hotel again. I stayed here in Nov2016 on my ride from Cambridge to Morroco although re-reading the post makes me feel totally unfit now 🙁 Hopefully my fitness will return in next thousand or so miles!
Geoff Jones Flickr Pics