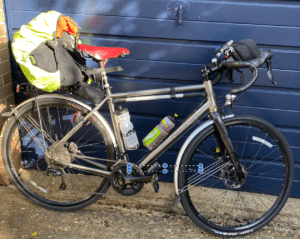 I'm leaving Boris in his proverbial ditch and trying to catch up a little on my cycling which is currently 3,000 miles down on last year. This escapism was bought about by this little post which caught my eye: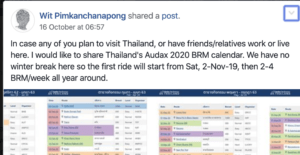 Particularly the bit about no winter! So coupled with me getting a place on DC Rainmakers open evening in Amsterdam a plan began to form 🙂
Today was the first stage of that plan, biking to Harwich so I could get my favourite overnight ferry to The Hook allowing me to bike to Schipol Airport tomorrow where apparently I can get a cardboard box and pack my bike up at the airport to go to Bangkok tomorrow night 🙂 and then returning in time for Ray's do.
The ride was uneventful apart from all the regular cafes being closed and the really cold wind, offset in the day by the sun but quickly cooling down in darkness. Unfortunately I had accidentally booked on tomorrows ferry 🙁 but for £9 it was quickly sorted.
I replaced the unreliable Lumotec dyno light last night and the new SON light seems superb so hopefully, I can venture into the deepest night now plus the new 35mm tyres are fantastic on the muddy rutted Essex lanes.
Now to bed!