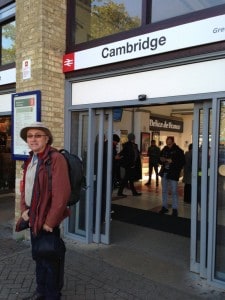 Currently flying 543mph at 35,000 feet en route on the 3602 miles to Dubai. This is the first leg of my marathon journey to Auckland.
The journey across London was once again bedevilled by an 'incident' on the platform. Leading to the closure of St Pancras which on top of the closure of the Victoria line & Circle line (well it is Sunday). Not finding any buses I quickly jumped into a passing black cab, whose voluble driver promised to get me to Victoria for 15 quid maximum then proceeded with his life story About his travels to all the (ex)colonies in the 60's. Staying in each one for a couple of years.
At Gatwick I eventually succumbed to buying a Kindle but could I get it to sync 🙁 I'm sure it was getting in a muddle with the Kindle apps I have on my Macs 🙁 in the end I downloaded the books to the Air and then used a USB cable on the plane to drag them into the Kindle. So I can now read the new Goddard books at less than £3 a pop.
A weird thing is that charging the Kindle through the backseat USB socket on this B777-300 means I cannot read it at the same time 🙁
Hopefully will get to post this in Dubai! I'm certainly not paying 3's £6 a Mb roaming rate though