Thanks to a post by Scoble I managed to get a beta sign up to Memolane.
Memolane takes my feeds from, Twitter, Facebook, Flickr, Picasa, last.fm, foursquare, Tripit, YouTube & My own website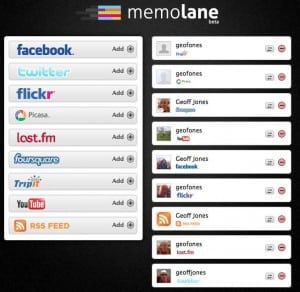 and then displays the aggregated feed contents as an horizontal time line – really cool to see all my travels displayed this way. Unfortunately they were having problems with Twitter but hopefully when you click on my time line it should be there now.